Why Every Person Over 40 Should Pick Up A Camera In 2021
Here's a fun and simple way you could set yourself up with a spare-time income of $200 - $500+ every week (even in today's crazy world) …
Anyone can tap into this $110 billion industry have some extra "cushion" for rainy days
---
Dear Photographer,
Hi, I'm Daniel.
And I wanted to ask…
Do you own a camera? Or at the very least, a smartphone?
If so, you could earn $200 - $500 or more every week. Just by taking simple photos (or even using photos you already have).
In fact, today I'll tell you one of the fastest ways to start making some extra cash with your photos and learn the basics you'll need.
And don't worry…
The kinds of photos I'm talking about don't require you to be born with any special talents…and it's quite simple to learn how to take these photos and then turn them into cash.
In some cases, you could even start by selling photos you already have lying around the house or on your computer. It's easier than you think, especially when you know what to do.
It's why this is perfect if you're over 40 and thinking about having an extra income stream as you near retirement.
Because this is something you can do almost any time of the day… anywhere in the world.
Whether you're at home in your kitchen… outside in your yard … at a cafe… or on a hike, enjoying mother nature…
Having your camera at the ready could pave the way for an extra income doing something you already love doing. Which can be nice to pay off a few debts… use it to have a night on the town… or save it up to go on vacation. You could even start up a largely passive income with it on the side.
But far more important than the money you can bring in, by taking these kinds of photos…
Doing this expands your view of the world, by introducing you to new ideas…
It ignites your creativity. It challenges you to think differently. It takes you places you never thought you'd go.
And it helps you relate better to others and gets you engaging in life.
Which is why I know from experience that it has the incredible power to make you feel happy.
Taking photos that you could sell lifts you up. Gives you something you can look forward to doing in your day-to-day life. And can become an outlet that recharges and re-energizes you.
The best part?
All you need is a camera. Start with the one you already have. Heck, smartphone cameras are so good these days that you can even start with that.
And if you can spare just 15 to 30 minutes a day, that's all you'll need to start building your skills and setting up your photos to sell.
Of course, once you see the money start rolling in, you may want to spend more time and grow your income further.
But to start, all you really need is a camera and around 15-30 minutes a day.
With those two things, you could put yourself on the path to make an extra $200 - $500 per week on the side.
All by tapping into what is a $110 billion per year market.
These Kinds of Photos Are In-Demand…
… And Offer You A Path to
"Hands-Free" income
When you learn the simple secrets to taking these fun and rewarding photos .... you'll be developing a skill that's in-demand, now more than ever before.
Let me explain…
These days, everything is done online.
Whether it's ordering takeout… shopping for groceries… or even buying new clothes.
And what does every website, blog, and social media account have in common?
Want to take a quick guess?
I'll give you a sec…
They all rely heavily on photos to get their message across.
Photos are so much more powerful than words when it comes to grabbing attention.
It doesn't even matter where you come from or what language you speak…
A single photo can convey a LOT of information instantly.
I mean - it's why we have the old cliché - a picture is worth a thousand words.
And it couldn't be truer on the internet.
That's why no matter what site you visit, chances are you'll come across the kinds of photos I'm talking about.
Whether it's on Instagram, Facebook, YouTube, the sites of local businesses in your area, or a well-known retailer…
… they're likely using a LOT of this type of photos.
And now that the pandemic has forced so many businesses to go online, there's never been a better time to learn how you can snap these photos and get paid for them.
In fact…
"The number of new businesses in America is booming."

— The Economist
New business in America is booming.
And according to a study done by the Foundation for Government Accountability (FGA), more than 1.7 million new businesses have been created since June of 2020.
That's around 100,000 new startups… every single week!
It's why The Economist also says that "No other rich-world country is experiencing the same rise in entrepreneurship."
ALL of these businesses will need these special kinds of photos for their websites… their marketing materials… their videos and presentations… and more.
Creating what could be one of the biggest waves of opportunity for folks who know how to take these photos that businesses NEED (and will pay for).
In fact…
Zion Market Research predicts this photography market will grow into a $110 billion-a-year market this year.
Which is why you could set yourself up to make $200 - $500 (or more) per week…
And all you need to do in order to get started is pick up your camera for just 15 - 30 minutes a day.
The best part is -
You likely already have a good portion of the "knowledge" and skill to take these photos.
In fact, if I told you right now what kinds of photos I'm talking about, you could probably rattle off a dozen ideas that could all start working to create a side income for you.
I know, because I've done it myself.
Maybe like you, I always wanted to find a way to get paid to do something fun.
Something creative.
And if it could involve travel... adventures... and a little bit of recognition, all the better!
But when you grow up as a "creative type," it sometimes feels like the whole world is against you.
Teachers, parents, even friends think you've got your "head in the clouds," and try to discourage you from dreaming about being an artist.
At least... not for a living.
It's such a common refrain in our society that artists starve. So of course, everyone thinks it's extremely hard to make money with something like photography.
That's what I thought, too.
But once I picked up a camera and discovered my love of making images... it wasn't long before I started to sell them.
And the thing is, once you get started – and I'll tell you about one of the easiest ways to do that in just a sec – it kind of snowballs.
You can start small, by selling this one kind of photo I've been talking about...
How far you take it from there is up to you.
There are so many different markets that are open to beginners that most people never even know about.
And, whether you're attracted to photographing people... documenting your travels... making abstract art... or even just snapping shots here and there throughout the day...
There's a place to sell those shots!
You really never know how far it can take you until you start.
I've never been one of those photographers who started taking pictures before they could walk.
I discovered photography much later. And for me, it really just started as an hobby.
But eventually, picking up a camera led me to travelling all over the world – to more than 25 countries! – to take pictures I could sell to publications, business owners, and magazines.
I went from super simple shots like these ones from inside a local café I used to go to with my friends...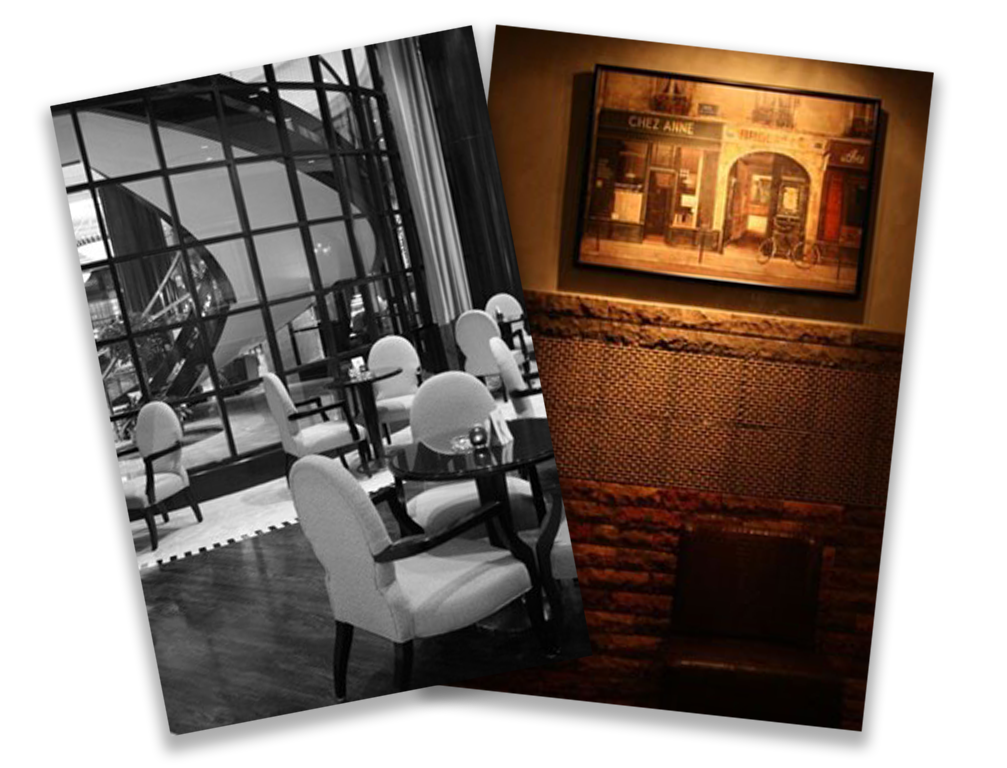 To getting published in Travel+Escape, AsiaRooms, Smithsonian magazine, National Geographic website, Matador Network and more.
Before I knew it, I went from being completely unsure of myself and what I could do... to shooting lions and zebras in the Serengeti National Park in Africa... taking portraits in India... and even photographing the Eiffel tower in Paris.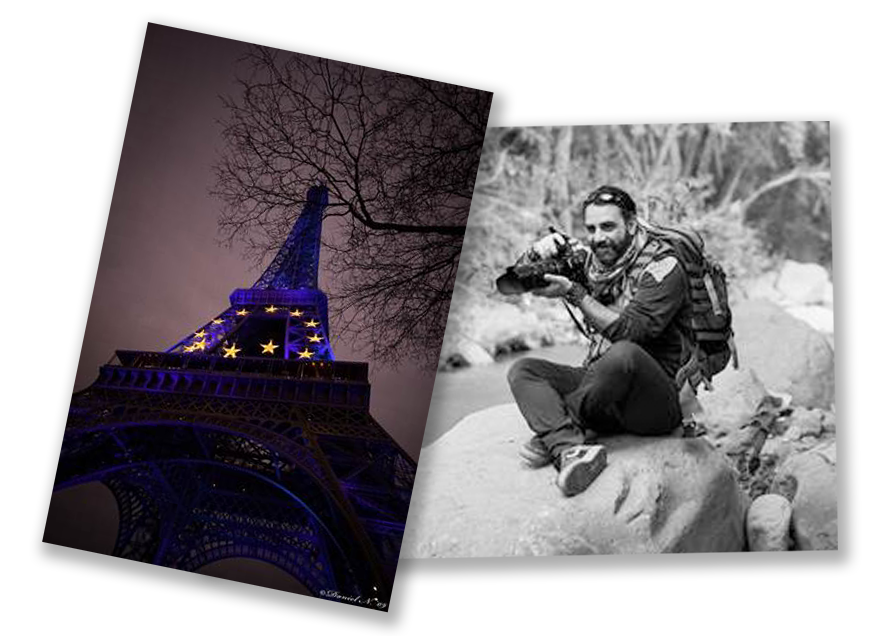 Learning how to take and sell these pictures has opened up so many doors for me.
Again, this isn't something I set out to do from the beginning.
I studied law and had a corporate job before taking up photography. But I always wanted to do something creative.
And the kinds of photos I want to talk to you about today, give you an outlet to do just that.
Muffins, Bananas, And Kale
I've been telling you that there's a super simple way to start selling your photos. It's a way that doesn't require any face-to-face interaction. You don't need a resume. You don't need to print your shots or even "try" selling them anywhere. It's where my friend Bonnie got her start... by selling pictures of random stuff around her house and local area.
And eventually creating a mostly passive income by doing it all online. She took pictures of muffins and bananas in her kitchen… a tulip field near her home…
… a rose against red paper in her living room (because hey, why not?) … and kale pieces in her kitchen, just before they went into the oven.
Here, take a look: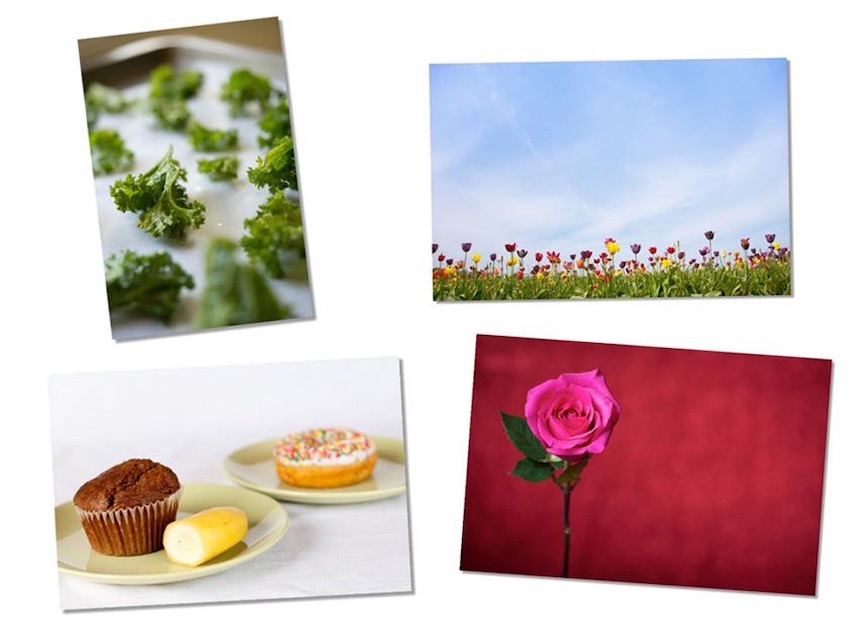 Eventually, she learned how to create images and then sell them to a variety of different markets where businesses want and NEED them.
And these markets are still open to beginners today. They're places you can break into with very little skill or set-up, to earn a side income from photography.
Both Bonnie and I got our start with the simple shots you see above in something called online stock agencies.
With stock photography, businesses of all shapes and sizes (and individuals) license photos for their own uses. Typically for a small fee.
Oftentimes, these images will find their way to web pages, social media posts, blog posts, articles, brochures, PowerPoint presentations and more.
The demand and need is simply HUGE.
And it's only growing now that more than 100,000 businesses are starting up in the U.S. alone each and every week.
Which is why learning how to take these kinds of photos is a fantastic way to get started on the path to making $200 - $500 extra per week in your spare time.
And as you can see from Bonnie's pictures of muffins and bananas and kale…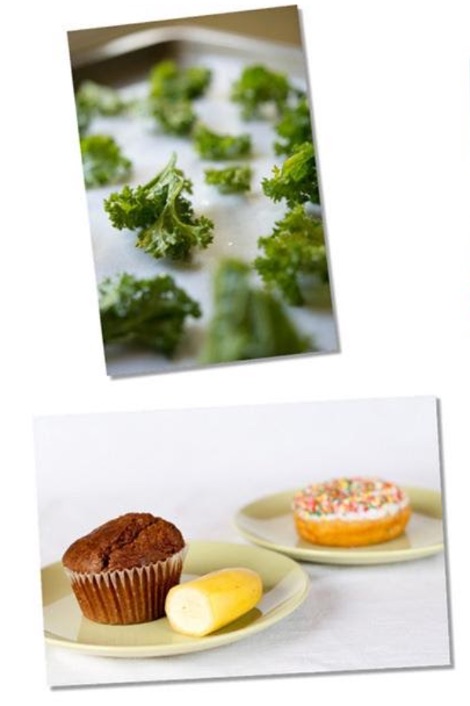 it's not very hard to find inspiration all around you!
Anyone Can Do this
It doesn't matter if you weren't born with a camera in your hand.
And it doesn't matter if you never went to photo school.
Heck, it doesn't even matter if you don't have a camera. You can get started with just the camera on your smartphone.
You can learn how to take the kinds of photos stock agencies, companies, magazines, families, and even art galleries are happy to buy from you.
I mean, just take a look:
Elizabeth Coughlan shot this image while out-and-about in Santa Fe.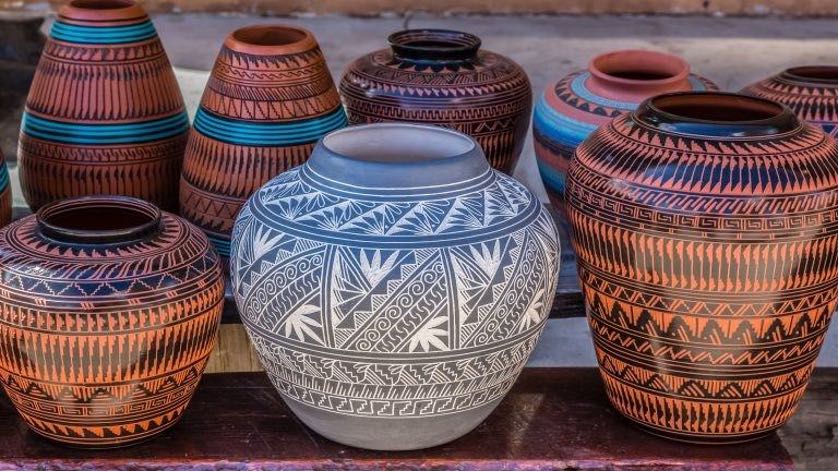 It's become a bestseller and over the last 5 years, has made her over $500 (and counting!).
And that's just ONE photo.
Theresa St. John has earned over $600 from this simple image she took at a bakery four years ago…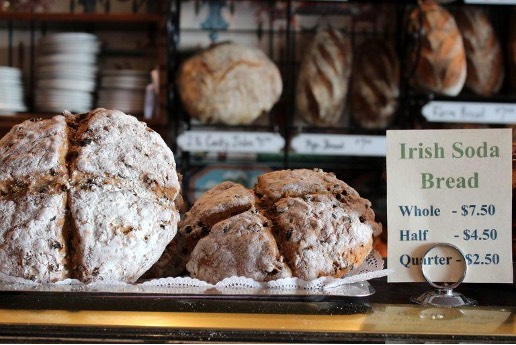 And here's the thing…
It doesn't take much to get these photos.
You can snap many of these while you're waiting in line for your coffee… while you're at home and getting ready to cook dinner…
… or even when you're spending time with family.
Like Danny Warren.
He takes photos while on hikes with his family - and sells them!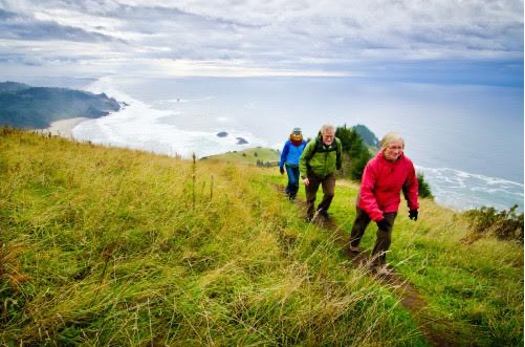 This is why I feel everyone should pick up a camera in 2021!
What You Need To Get Started
And it doesn't take much to get started.
In fact…
It's not about talent or equipment or how far you travel (you can see, after all, that several of the photos I just showed you that have sold well, were taken around each photographer's home)…
Instead, it's about two things:
1) Knowing the key elements of taking that "perfect" photo that practically sells itself…
2) And knowing where and how to get your photos into the hands of the right buyers.
The good news is, we've put together a new program where we gathered very successful photographers doing this…
… and got them to distill their best secrets, tips, and strategies for building a nice income stream from your photos.
I'll tell you more about it in a bit.
But first, I want to dispel a BIG myth surrounding doing this kind of photography - let alone ANY kind of photography.
It's that you have to buy a whole bunch of expensive camera equipment which can run thousands of dollars.
The truth?
You can get started with your smartphone.
Or any other camera you have lying around.
You do NOT need to go out and buy a bunch of camera equipment to get started with this.
Sure, you'll want to upgrade once you get going with this.
Maybe a solid DSLR camera & lens combo which can run $500 - $1,000 (or more, if you decide to go high-end).
But that's not until you've made some money.
Until then, start with what you already have. Or simply use your smartphone.
Because the truth is -
In Some Cases, Your Smartphone Can Outperform Even the Best Pro Cameras
I'm talking brands like Canon and Nikon, the big Kahunas of the photography world.
Because smartphones these days have amazing cameras in them. So that tool you carry around in your pocket has many benefits.
It's capable of producing photos good enough for publication, could make you money, and even get the highest accolades in photography competitions.
Here's some proof…
Look at these examples.
These photos have received the Top 10% award in a photography game called GuruShots.
It's where photographers worldwide compete in challenges.
As you can imagine, the competition is fierce, and thousands of photographers enter these challenges.
So, when your cell phone photo outperforms those taken with top-rated DSLR cameras, it's a great example of what a powerful tool your phone is.
That's what happened to Bel Woodhouse.
She was walking down the road one day took this photo.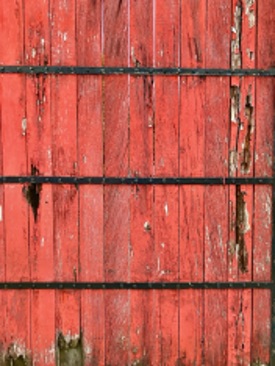 She loved the textures of this old red wooden gate, so she pulled out her cell phone and took a picture.
It ranked 182 out of 3,212 photos, and that was just in the top category: All Star.
Her cell phone shot outperformed world-class photographers and their far more expensive equipment.
Here's another example.
During her morning walk, Bel happened to look down into a cycad.
She loved how green and vibrant it looked. So, she took a quick picture with her cellphone.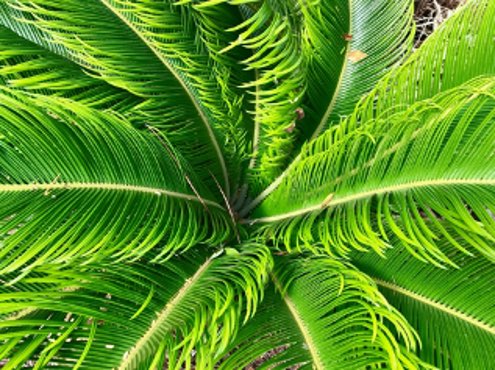 Since 2019, it's won seven different awards and finished in the top category in nine challenges, with over 15,000 votes! And here's the best part – a photo like this one could easily sell for $500 … $1,000… even $5,000 or more.
Here's what Bel has to say about taking these quick shots with her smartphone:
"It was a quick, easy and fun way to go from being a learning 'newbie' to an award-winning photographer. My confidence soared as the votes came rolling in so I knew they were good enough to sell as stock or individually as prints. That' the beauty of your cell phone, it's always with you."
Since then, Bel has gone on to sell her smartphone photos to magazines and absolutely loves doing it.
As I've said – there are many places you can sell your photos. Stock photography is just the start.
As you gain traction, you can sell your photos to magazines for their articles and editorial pieces… you can sell them as fine art in local coffee shops… or even directly to clients, like families and people in need of a new headshot (surprisingly one of the easiest and most lucrative ways to go!).
The truth is, I'm just scratching the surface here. There are so many ways and places where your photos are valued and will fetch a nice tidy sum.
And in the special program we've put together for you, you'll learn how to take photos like Bel. You'll get what you need to know, including where to sell your photos, how to reach out to magazine editors, and even how to sell your photos in places like art galleries!
It gives you the guided help you need - from how to know "what" makes for a sellable photo…
… to how you can get started fast with stock photography (and maybe even use some of the existing photos you have lying around!) to start making a little extra cash on the side.
If that weren't enough…
You also get tips, tricks, and insights from 7 in-the-trenches photographers who are making a fantastic living with stock photography, editorial photography, selling their photos as fine art and more.
I'll give you the full details ahead, including how you can pick it up at the lowest price we'll ever offer it.
Right now, I want to share with you the three steps you'll be guided through, that will show you how you can get started in just 15 to 30 minutes a day snapping photos and building up your mostly passive income stream from them.
Here they are…
Step 1:
Gain The Basic Skills & Develop An "Eye" For
What Sells
So what makes a "good" photo that businesses will happily pay for…
… and what differentiates it from one that's "bad" or not sellable?
Well, it comes down to two things.
The first is composition.
This is how you "arrange" the elements in your photo to create something cohesive and pleasing to the eye.
Of course, a lot of this is subjective. But there are a few tried-and-true principles photographers rely on that make getting good photos a snap. And yes, sorry for the pun!
The second thing you need to know is how to use light.
To take great shots at any time of day, you need to understand how light "works" as it relates to photos… and how it can dramatically impact your end result.
Now, don't worry if any of that sounds complicated. We've brought in some of the best pros and teachers around to show you how to do all of this.
These are folks who've sold photos to publications like Conde Nast, National Geographic, Frommer's Travel Guides, and Architectural Digest, to name a few.
Some of which started out as photographers from the get-go, studying the art from the time they were kids... and others like you and me, who came to photography from a completely different background and ended up making a lifestyle out of it.
Step 2:
Offer Your Photos For Sale To The Right
People & Places
Once you have a handful of photos that follow the basic principles and are what businesses are looking for…
What happens next?
Well, you've got to know how and where to sell them.
There are so many opportunities, that it's important to know what marketplace will be best for the kinds of photos you like to take.
This is what makes turning your pictures into cash such a fun and rewarding "spare-time" hobby that pays really well.
It'd be a mistake to assume you just go to a site like iStock (who will help in exchange for a cut of the income) and put your photos for sale there.
Yes, that's an option. But it may not be the right option for you in order to maximize your "per photo" income.
This is why it's so important to learn from other photographers who have "been there, done that"
Step 3:
Expand Your Income When You're Ready
As I've mentioned already, stock photography is just one of the MANY ways you can pick up a camera… snap a few photos… and make a great income (both passive and active).
It's definitely the fastest way to get started immediately and "learn the ropes" so to speak.
But once you get the hang of it, you'll probably want to up your weekly or monthly income.
That's where this step comes in.
For example…
Gary Snell has earned $3,500 in fine art sales since 2018 from a photo of the Northern Lights he captured in Alaska. He's sold it on his website and in a local hometown art gallery.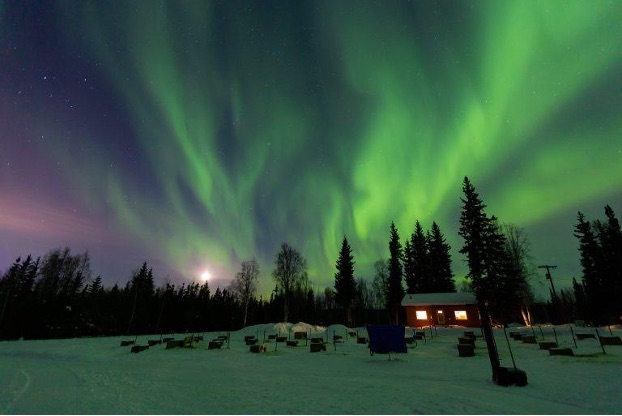 Colleen B. turns her local photos into digital watercolors and sells them as fine-art prints and cards all summer at the art fair near her summer home.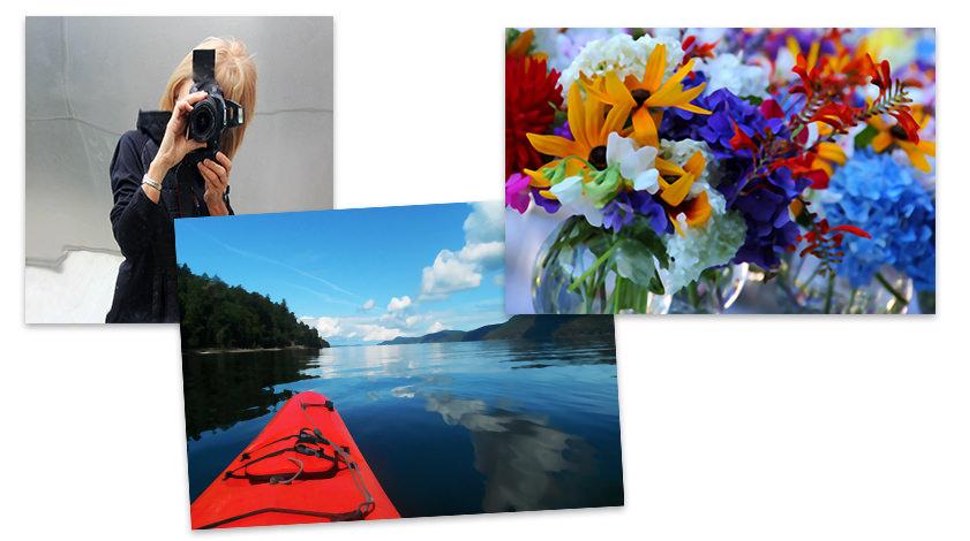 Photos like these can sell for $400 - $700 per print.
Another great way to make money with your photos is by selling them to magazines.
James Kao earned $500 for this image on the cover of Trail Runner Magazine: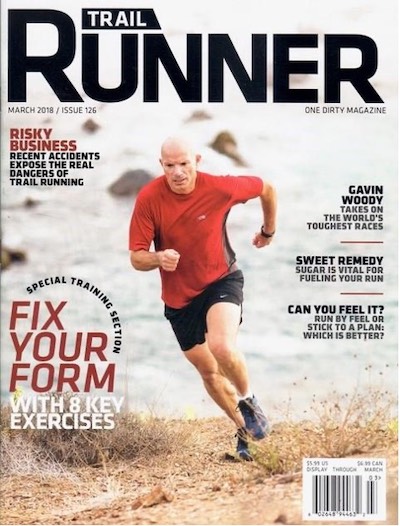 And on top of that, the magazine covered all expenses for his overnight trip to Catalina Island where he shot the photo (more than $700 worth!).
James has taken his love of photography and turned it into a full-time business, getting published in glossy magazines and scoring assignments all over the world.
And you don't have to go after bigtime publications, either.
I'm talking about starting with small, local publications.
Remember the café images I showed you earlier? These were the first I ever sold, for $150.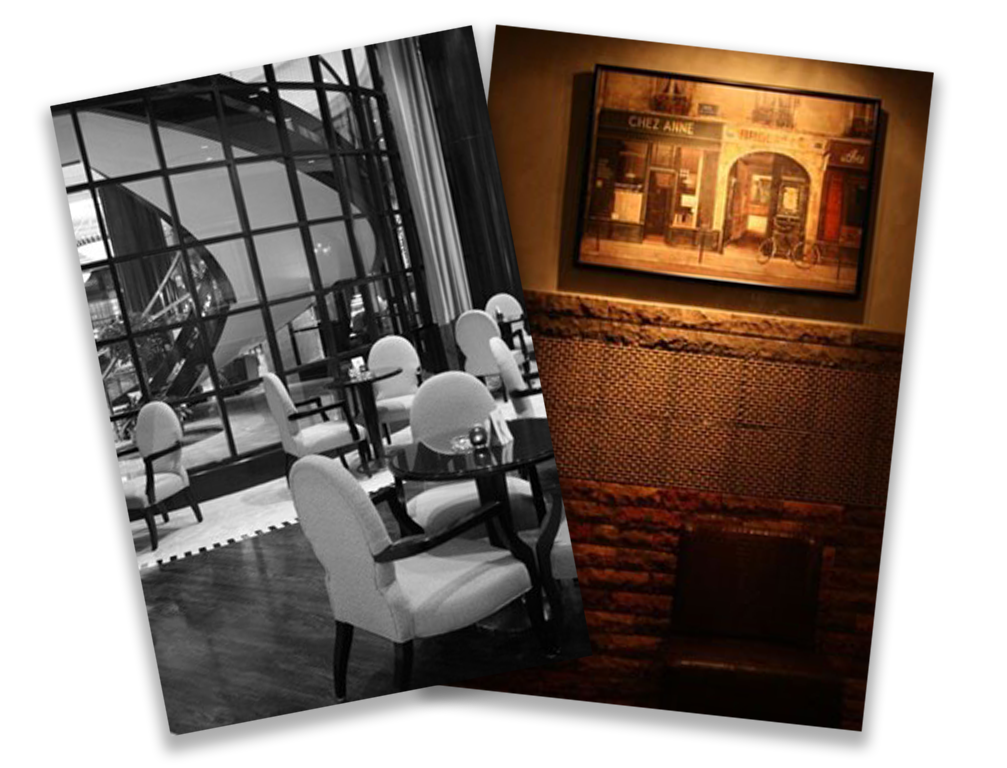 As you can see, there's nothing really great about them.
But it's often the everyday shots you can take right in your hometown that fit the needs of smaller publications – which is what makes it so easy to start here.
These are just some of the other ways you can make money with photos.
You'll learn this and more in the exciting special program we've created that walks you step-by-step to building an income doing this.
The World–And Your Home–Is Jam-Packed With Opportunities to Profit From Your Photographs
Photo opportunities exist everywhere. On the roadside…in your kitchen…while talking online with friends…in your backyard…a nearby park…special events…and more…
That's the beauty in all this.
You could easily fit this into your daily routine, even if you're already busy.
Heading out the door to walk your dog? Just grab the camera before you head out (or your smartphone).
Stuck in a traffic jam? Whip out that cellphone and find a shot that could work.
Sitting in line at the coffee shop? Maybe there's a sign that could work as your "subject" that would likely sell.
About to cook dinner and have all the ingredients laid out on your countertop? That could be a perfect opportunity for a couple of photos that could go on to make you a few hundred dollars.
You get the idea…
Once you understand this world, it becomes very simple to snap a few shots for about 15 - 30 minutes a day.
Before you know it, you'll have a body of work that you can take pride in… and one that could bring you an income year-after-year.
And this is exactly why I'm so excited to tell you about our special program we've created to show you how it's done.
It's called Point, Shoot, And Profit: Turn Your Photos Into Cash.
And like the name suggests, the program walks you through every one of the three steps we've just covered, in detail, through a series of videos, worksheets, and guides:
First, you learn the skills. Including lighting, composition, and how to make your photos look polished and professional with easy-to-learn editing tricks.
Then, once you have a solid understanding of the basic skills, it's time to make some money.
What's really cool about this program – and something that's hard to find anywhere else – is that we show you how to start selling your photos while you're still learning. We'll start with the easiest markets for beginners, showing you WHERE to sell your photos… and also WHO to sell them to.
You'll learn all about stock photography and the options available to you depending on the kind of photography you want to shoot.
And then…
We cover many other ways you can turn a profit with your photos…
Including selling them to magazines… doing client work like portraits and headshots… and more.
Finally, we cover expanding your income, getting more photo clients (if that's what you want) and even cover some more marketing and technical stuff, like building your website.
All in all, it's one of the best and I think only programs out there that's this comprehensive.
And one of the many great things about Point, Shoot, And Profit: Turn Your Photos Into Cash is you're not getting just my own insights on taking great photos and making money with them…
You're getting insights from industry pros who are doing this day in and day out…
Meet Your Mentors
They are guys and gals who have traveled the world and done it all – from stock photography to selling prints as fine art. They've sold their photos to publications like Frommer's Travel Guides, National Geographic, Architectural Digest, and Conde Nast.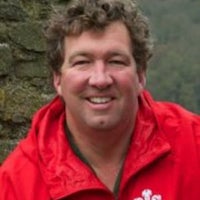 Jad Davenport - Jad is an author, photographer and filmmaker represented by National Geographic. His work has appeared in National Geographic magazines and books, Men's Journal, Smithsonian, Conde Nast, Travel + Leisure, Newsweek, Audubon and others. He'll show you how to get your photos sold to magazines and other publications.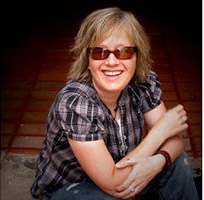 Shelly Perry - Shelly is a freelance photographer based in Portland, Oregon specializing in lifestyle portraits. Her images have been seen all over the globe on music CD covers, books, magazines, catalogues, websites, ad campaigns, and even on TV. Her work has also appeared in several local Portland exhibits and gallery shows. She'll teach you all about stock photography and what makes for a great stock photo that sells.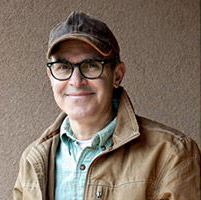 Efrain Padro - Efrain is a full-time stock and assignment photographer based in the Denver area. He specializes in travel, landscape, and architectural subjects. His work has appeared in Architectural Digest, Frommer's Budget Travel, National Geographic Traveler, Conde Nast, and many other publications. He will show you how to take photos for editorial while on vacation that you could easily sell.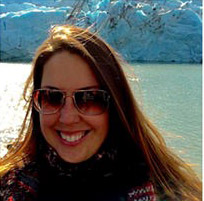 Kristen Bentz - Kristen is a part-time photographer specializing in weather, night, and travel photography. Since becoming the 2012 Monsoon Photographer of The Year, Kristen's images have been featured in newsprint and television media, travel articles, ad campaigns, fine art websites, postcards, & on the walls of local businesses in her hometown. She'll show you how to sell your photos as fine art.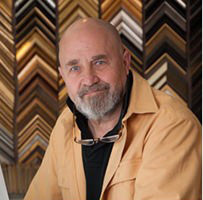 Rich Wagner - Rich began his career in college as a freelance photographer for Pittsburgh newspapers. In 1984, he opened a custom framing and fine art gallery and had the honor of being named one of America's Top 100 custom framers by Décor Magazine. His work is in private and public collections all over the world and his images hang in public corporations and private foundations from San Diego to Boston & in homes from the Americas to the Far East.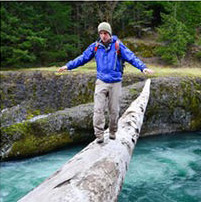 Danny Warren - Danny is a part-time professional stock photographer and part-time environmental scientist. He specializes in outdoor recreation and travel photography, and his images have been used in Outside Magazine, msnbc.com, nationalgeographic.com, Footprint and Fodor's guidebooks, national advertising campaigns, book covers, and many other publications.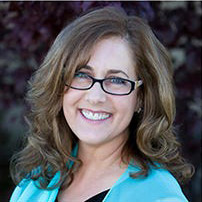 Cheryl Bigman - Cheryl is a San Francisco Bay Area native and 14 years ago left the corporate world to become a professional photographer. She specializes in real, natural and unposed moments that tell a family's story. She also shoots Bar & Bat Mitzvahs.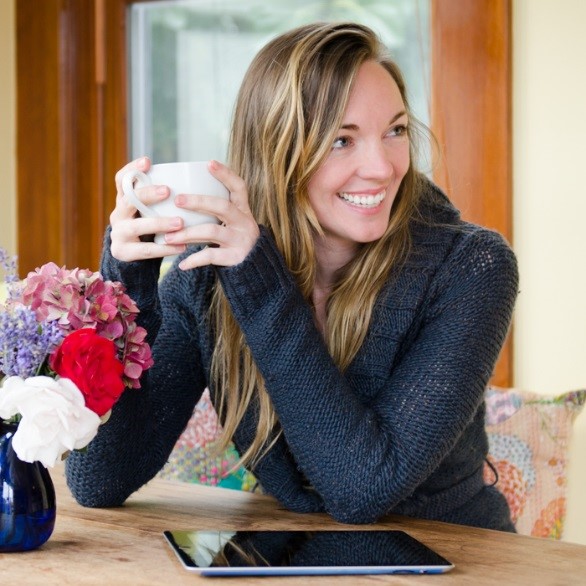 Bonnie Caton - Bonnie Caton, who I mentioned earlier, has been with Great Escape Publishing for more than a decade. She's a regular contributor to The Right Way to Travel, and creator of the Snap & Sell Photo Club, which focuses on selling your photos in online stock photo agencies. Bonnie sells her photos in stock agencies, as well as directly to clients in the form of creative portraits, wedding photography, headshots, and more.
Your Fast Track To
Turning Your Pictures Into Cash
This program is your complete guide to getting your feet wet with photography and seeing how fun and truly rewarding it can be to take photos.
There's a "cool" factor when you see your photos being used "out in the world." It's quite an amazing feeling. Kind of like how I'd imagine it would be to hear a song you wrote or performed on the radio.
It's a sense that you had a part in creating something others are enjoying.
Of course, getting paid to do something this fun isn't bad, either! ;)
Like I've mentioned, it's not unheard of to make an extra $200 - $500 per week.
I've even been paid up to $5,000 per week taking photos for travel agencies and tourism boards, with all my travel expenses covered on top!
There are many other photographers making a lot more - especially if you factor in other avenues of selling, like magazines and fine art.
For example, there's Peter Lik - a big personality in the photography world.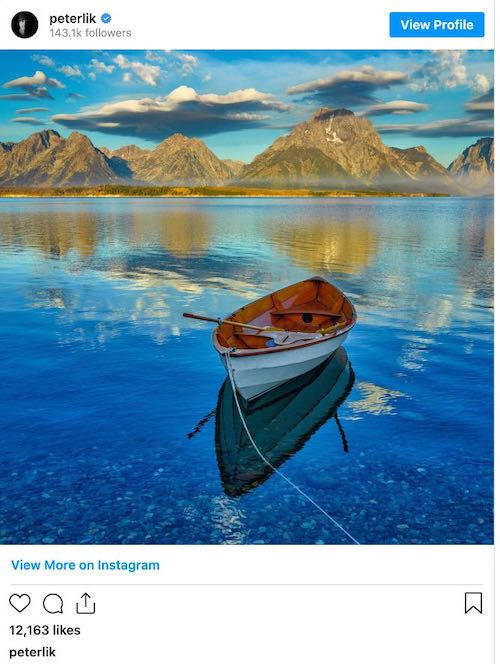 He's sold half-a-billion dollars' worth of his photographs in his lifetime - and its rumored he even sold a single print for $6.5 million at a private sale.
It shows you what's possible when you know how to take a great photo.
And Point, Shoot, And Profit: Turn Your Photos Into Cash will show you everything you need to know, from the ground up.
Right off the bat, you'll be immersed in the world of photography…
You'll discover today's best and hottest photography markets...
You'll learn what you DO need and DON'T need to get started (Hint: it doesn't involve any expensive equipment at all)...
You'll discover the principles needed to ensure you get great shots every time...
You'll learn fool-proof tips and techniques for shooting beach scenes, snow scenes, landscapes, deserts, people, pets, architecture, rain, waterfalls, fireworks, birthday parties, a city's nightlife and almost every kind of subject in between.
You'll learn how to step up to the pro level when you're ready - including how to use your DSLR camera in manual mode and how to use tools like Lightroom.
And so much more.
Plus, you'll be learning from some very experienced industry pros who will teach you how to get to a whole new level with your photography and build a sustainable income for as long as you want.
Everything Is Waiting For You To
Get Started - Right now
So, what do you say?
Think you can take simple photos like the ones I've shown you so far?
My sincere hope is that the answer is YES!
Remember, with the Point, Shoot, And Profit: Turn Your Photos Into Cash program, you'll get everything you need to help you learn how to take photos in just 15 - 30 minutes a day and use them to create a side income for yourself.
You can take photos of anything you like: From your meals, to your hobbies, to your travels… put them in these markets—and others you'll discover inside the program—and you never have to worry about printing, pricing, or marketing your work.
You'll learn how to get on magazine editors' go-to list and how to print and sell your photos as fine art, too.
You'll also learn how to take breathtaking black and white photographs… express your creative side with fine-art photography… make big money with corporate pictures… and more.
It's a complete soup-to-nuts program that you won't find anywhere else.
Your Next Step
With everything you get in Point, Shoot, And Profit: Turn Your Photos Into Cash, you'll know how to create an income for yourself of $200 - $500 per week.
You'll learn how to do it by selling your photos in a variety of fun and simple ways.
And because of that, there's truly no other program like it.
It's designed from the ground up to help you take that first step - even if you don't have the foggiest clue of how to take a photo… let alone sell it.
And beyond that, it's designed to motivate and inspire you… and will give you a well-rounded foundation on how to succeed with this as much as you want and as far as you want to take it.
Given how much you get… and all the expert photographers you'll be learning from, it'd be fair to assume the investment would be in equal proportion to the value.
Plus, given that you could possibly make back your investment fairly quickly if you take action and apply everything…
We've decided to price this program at $430, which is a total bargain. But you won't pay anywhere near that much as part of the special offer we're running for you today. I'll tell you about it in a bit.
But first I want you to know that just a handful of photos sold to the right people or marketplaces could make you great money.
For example…
Heather Land loved taking photos of her own kids...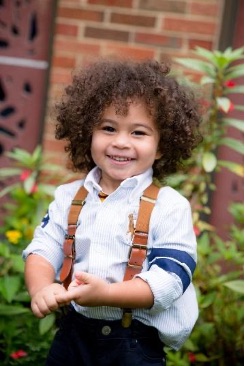 … and turned that love into a fun business taking school photos that made her $19,000 in six weeks…
And Wayne Hoover told us "I never thought I'd be a photographer"
But he made $1,500 from one of his fine art prints.
So considering this is a very real opportunity to make money with your photos… and considering the caliber of experts we've brought in as your teachers (who've sold photos to the likes of National Geographic, Conde Nast, and many big publications)…
… $430 is pretty cheap.
But like I said earlier, you won't pay anywhere near that much.
Because we really wanted to make this affordable to anyone interested.
So through today's special offer…
You won't even pay half that!
But before I tell you your special limited-time pricing…
I want to highlight a special library of bonuses we've created to help you get up and running selling your photos even faster.
Take a look -
FREE BONUS #1:


101 Things to Photograph

Your first bonus, 101 Things To Photograph is exactly that. A list to inspire you and get your creative juices flowing. Feel free to take the photos suggested. Combine them. Let it be the spark that helps you create something unique (and profitable).

101 Things to Photograph not only gives you a BIG idea list of things to shoot, it helps you start "thinking" like a successful photographer. You'll start to see ideas all around you… you'll start innovating on your own… and soon, you'll find yourself having a blast every time inspiration strikes - which as you've learned can be waiting in line at your local coffee shop or right at your kitchen table.
FREE BONUS #2:


How to Buy The Right Camera

As I've said again and again - you do NOT need a camera or even a "pro" level camera to get started doing this. You can get started with something as simple as your smartphone. That camera is plenty "good" enough.

At some point though, you WILL want to upgrade as you get traction. It will make it easier for you to expand your income into other areas like fine art or editorial. So we created this guide to cover the concerns most folks have when it comes to buying camera gear. Because frankly, there's a LOT to know and it's important you don't overpay for features and "tech specs" you do not need.

This guide will help you make an informed and smart decision when you've made a bit of money with your photos and its time to upgrade.
FREE BONUS #3:


The Business of Photography

The other side of photography and making money with it that so many people miss, is the business side. This is such a critical part to building a secure and lasting income for yourself that can be largely hands-free. You'll get plenty of easy-to-implement tips in this guide so you can maximize your earnings and have confidence on your journey, with every shot you take.
FREE BONUS #4:


Stock Photo Trends to Profit from in 2021

Want to know what the fastest entry point to stock photography is?

Want to shortcut the time it takes to figure out what "sells" and what doesn't?

In this handy guide, we've reached out to our network and researched many of the marketplaces to see what's hot NOW, through to the end of the year. If you're stuck and don't know what you'd like to photograph… or you want to get up and running making money quickly, this guide will help you.

Just choose any one of the hot trends to focus on, and you'll exponentially increase your chances of having your photos sell right out of the gate!
FREE BONUS #5:


Sample Model & Sample Property Release

Whenever you take a photo of a person or someone's home or property, it's critical that you get a signed "release" from them saying it's okay to use that image for profit.

So we're including a sample release for models (people) and a sample release for property. These give you a great idea of the kinds of things you want to address in order to make sure you're covered and won't have to take down your image later on (especially if it goes on to become a bestseller).
FREE BONUS #6:


Working With A Remote Flash

Once you get a good grasp of the foundational skills of working with natural light and using your camera's exposure properly…

… the next level up is to learn how to use artificial lighting – also known as a flash.

It's important to understand how to work with a remote flash (the kind that's not built into your camera) because it typically has a lot of different settings you need to be aware of.

This guide will show you what you need to know so you get the proper lighting and exposure you need should you decide to work with a remote flash.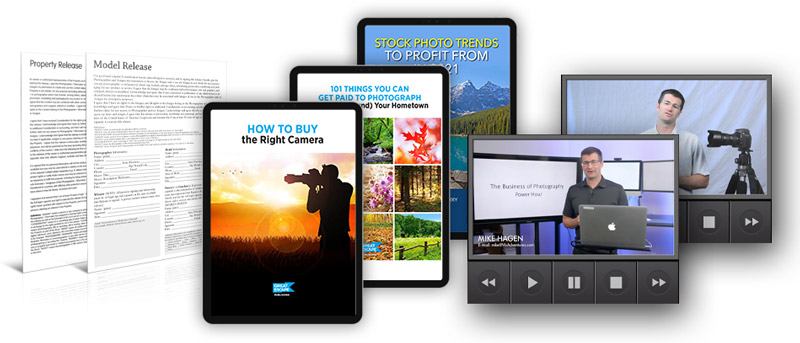 You also get one more powerful bonus I want to tell you about.
BONUS ONLINE WORKSHOP:


Your Blueprint For Making Your First $2,500 With Photography

As part of this limited-time offer for Point, Shoot and Profit: Turn Your Photos Into Cash, I want to do something very special.

If you join today, you'll get to attend a ONLINE training session we're planning where we'll GIVE you a step-by-step roadmap to making your first $2,500 with photography.

This way, you have a clear-cut action guide that tells you what to do, when … so you can make money with your photos FAST.

I wish I'd had something like this when I was starting out. It would have saved me a lot of trial and error!

But this online training will show you how you can start selling your photos right away - even photos you might ALREADY have lying around…

From family vacations… random photos you took when the mood stuck.. And more.

Plus, you'll see how you can start earning even while you're learning and perfecting your craft.

This is your chance to hear and learn from me online and share things like:
What buyers want…
How to get your images into the right hands…
Where to start as an absolute beginner…
How much you can expect to be paid…
How to prepare your images before you send them…
What, exactly, to say when you do…
And way more.
So To Recap…
You're getting eight top photography experts to show you the ropes…
They'll reveal their tips and strategies that they've used to take the kinds of photos that sell.
They'll show you:
How to gain the skills you need to ensure you get great photos every time… even if you have no idea how to use a camera.
How to think creatively and like a successful photographer so you get the right kinds of images that practically sell themselves…
How to get your images in front of the right people and audiences so they sell and make you money in perpetuity…
How to use the strategies and techniques in use right now by industry pros, who will share what they know with you, including how to get placements in prominent magazines… how to sell your pictures as fine art… and more.
How to navigate the "business" side of photography like a total pro
Plus, you get ALL six bonus guides absolutely free as part of today's Point, Shoot, And Profit: Turn Your Photos Into Cash special offer.
That's:
FREE BONUS #1: 101 Things to Photograph
FREE BONUS #2: How to Buy The Right Camera
FREE BONUS #3: The Business of Photography
FREE BONUS #4: Stock Photo Trends to Profit from in 2021
FREE BONUS #5: Sample Model & Sample Property Release
FREE BONUS #6: Working With A Remote Flash
And you get to attend the ONLINE workshop, "Your Blueprint For Making Your First $2,500 With Photography" where we'll give you the exact steps to take to start building that photo income fast.
Your Special Pricing For Today
I mentioned earlier that we've priced this program at $430.
That's because of absolutely everything you get, as you just saw.
But, I want to see you succeed and experience first hand, the thrill of getting that first royalty check from one of your photos…
… that leap of joy you do when you see a photo you shot is being used on a website or video…
… and that pure joy that comes when you realize you can really make a nice little chunk of change with this.
So you won't pay $430.
You won't even pay $399, or even $299 for everything I just mentioned.
Today through this special offer, you can get instant access to everything in Point, Shoot, And Profit: Turn Your Photos Into Cash …
… including all the bonuses and ONLINE workshop…
All for just $199!
That's more than $200 off the regular price if you claim your access today.
It's my hope that this huge discount motivates you to go out and start shooting some photos today.
Even if you do nothing else after checking out this presentation…
Take out your smartphone and snap some photos. Get into the habit and feel what it's like.
Try and think what kinds of photos would sell, and who buys them...
And experience how simple it really is.
It's my hope you'll join us today… and really build a body of work that creates income for you month in and month out.
And remember, this is something you can get started with just 15 to 30 minutes a day… using just your smartphone.
You can always upgrade your equipment later, once you gain that all-important confidence in your own abilities and have some momentum going.
That's why I urge you to take advantage of this special offer.
At just $199 (more than $200 off the normal price) - I hope it's an obvious choice.
And just in case you're still on the fence, there's one more thing I want to mention.
ORDER NOW
Try It For A Full Year - 100% Risk-Free
Get into the program and see where it takes you.
If you decide that photography is just not your thing – simply let us know anytime within the first 12 months and we'll give you a full refund.
But, honestly, I think you're going to love it.
After all, it's put together by a team of professional photographers with a variety of specialties… from fine art to stock photography to magazine and editorial… to travel and landscape, portraiture, sports and events, newborns, pet photography, food, commercial photography, and a whole bunch of markets you may never have heard of.
And remember…
You get complete access to the FULL program, including all six bonus guides within minutes of placing your order.
Click the button below to get started now:
ORDER NOW
How Far Will Your Photos Take You?
When you learn to take a great photo someone will pay money for, the sky's truly the limit.
It's a skill that can take you far and provide a way to transform your life for the better.
It also provides a measure of freedom I suspect you value highly.
You can earn from right there at home, work whenever you feel like it…
Plus I can say from my own experience that exploring my surroundings on behalf of my job – always with a pen in hand and a camera around my neck – has given me many of my very fondest memories…
… and some unbelievable perks, too.
Photography is amazing. It can feed the soul and inspire people…
The possibilities are endless. That's why I urge you to act now.
If you love creativity… if you love taking pictures (and wouldn't mind turning into a pro in short order)…
If you love exploring your community and the beauty of this world…
If you would enjoy people treating you like a VIP…
…then Point, Shoot, And Profit: Turn Your Photos Into Cash
is the best place to begin your adventure.
Simply click the button below to get started, and you'll be taken to an order page where you can review all your program benefits, including the bonus gifts you'll get access to.
ORDER NOW
Wishing You Profitable Pictures,
Daniel Nahabedian
Great Escape Publishing
March 2021
ORDER NOW
P.S. This is an astounding deal – one I hope you'll act on right away. But hurry! This offer to save more than $200 is only available for a limited time.
Just click the link below now to get started!
ORDER NOW