Travel Writers Wanted
Discover Inside-How Travel Writing Works…How Travel Writers Get Paid…What a Day in the Life of a Travel Writer Looks Like... and How You Could Easily Give Travel Writing a Try for Yourself, Even Now, in Today's Crazy Climate - with No Experience Necessary...
---
Dear Reader,
Travel may not be in your cards for the next few weeks - but there will come a time when the planes will fly again, and foreign shores will beckon. And if you were a travel writer, you could well enjoy adventures of a lifetime, and do it on the house. Now's the perfect time to find out how. Let me explain...
Imagine vacationing for a week in the Caribbean, but instead of staying in a standard hotel, you're in a villa on the water, just 50 feet from the shoreline.
It's on stilts hovering above the brightest blue water. And, not only is the water blue, but it's so clear you can see straight down to the white-sand bottom where starfish are the size of basketballs and fish are the brightest orange, yellow, and blues you've ever seen.
You spend your afternoon in a handmade hammock on the deck. Miles of ocean stretch out in front of you. You enjoy tropical nights surrounded by good food, great wine, and cool ocean breezes.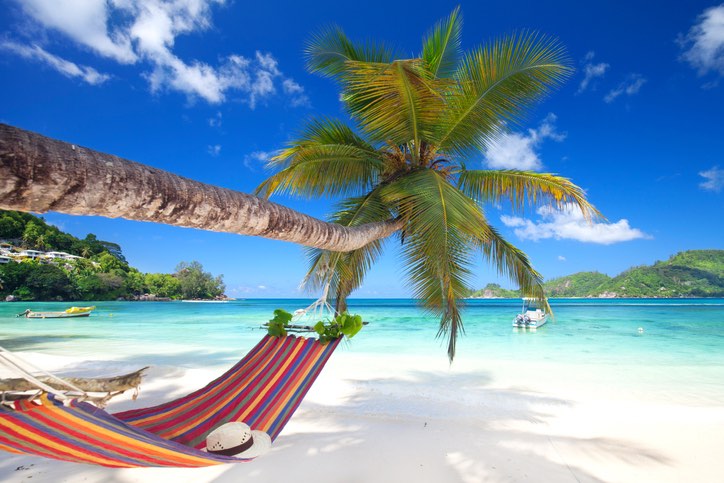 Tomorrow's itinerary includes snorkeling, diving for rock lobster, then grilling it oceanside.
Everyone on the island brings a side dish, including cracked conch, coconut pancakes… and you're the guest of honor.
The Perks of Traveling the World as a VIP…
"Guest of honor" is something my dad says any time he takes me (or anyone really) out to dinner. "Your money's no good here, Declan. You are my guest of honor."
And that's a lot like what it feels like to travel as a travel writer.
Meals, museum tickets, hotel upgrades, they're all on the house. Someone else foots the bill.
And here's something else…
When you travel as a travel writer, all sorts of great travel opportunities will open up for you.
Opportunities you might not even be able to imagine right now.
One travel writer I know was paid to take an eight-day jaunt to Ireland where she stayed in an authentic cottage.
Another to go exploring and wine tasting in Ensenada on Mexico's Baja, California Peninsula.
And another spent a week golfing in the Turks and Caicos islands.
You Can Land Trips Like These, Too
To land trips like in the future—often all-expenses-paid-job—is simple. Keep good notes about where you went and what you did. Then write an article sharing your recommendations and opinion about your experience - good or bad - with others who are interested in going there.
You might be asking how that could be. How could taking notes about all the fun things you're doing actually fund your trips?
It works, because one of the ways travel-related businesses advertise is by inviting travel writers to experience (for free) what they have to offer - maybe a tour, cruise, special event, or resort package - in hopes that you'll have positive experiences and write favorable articles in magazines, newspapers, newsletters, or online.
The more articles written about a place, the rationale goes, the more tourists will go there.
And more tourists means more money.
And believe me, when this travel ban is lifted hotels, restaurants, and tourist attractions will need more travel writers than ever to get tourists back in their doors.
And once you've got a track record with a few articles published under your belt (and as I said, these don't even have to be travel articles), you can begin to cash in on perks like invitations for free travel and reduced-rate vacations.
Do that, and when you earn a few hundred-or even a thousand or more-dollars for an article… it's pure profit.
And the truth is, you don't need to be a gifted writer. You don't need journalism courses. You don't need a job in the travel industry. You don't even need to travel - your hometown is a travel destination for somebody. I'll show you how to start locally and become a mini celebrity where you live in a minute—and you really can get started right now without even leaving your house.
As a Travel Writer, You Can Enjoy VIP Perks

"I killed it this past weekend with wine & chocolate pairing, organic coffee roasting tour, personal gold mine tour, lunch with the president of a historical society, horse & buggy tour and more....all complimentary due to commissioned articles. To boot, the winery gave us 2 bottles of their best vintage vino, free dinner at their restaurant, a pound of the best coffee I've ever tasted (sorry, Starbucks) and more perks." – N.K.
A Day in the Life of a Travel Writer
Now, before you decide for sure, let's look at what a typical day for you might look like should you decide to give travel writing a try…
Over the last few years, I've had the opportunity to personally get to know many successful travel writers.
As I've talked with these writers, I've learned that in this industry, there really is no "typical" day. For many, that's one of the most attractive things about being a travel writer.
Let's take a look at an example.
She Turned a Love of Chocolate…
Into Paid Assignments
Terri Marshall, for instance.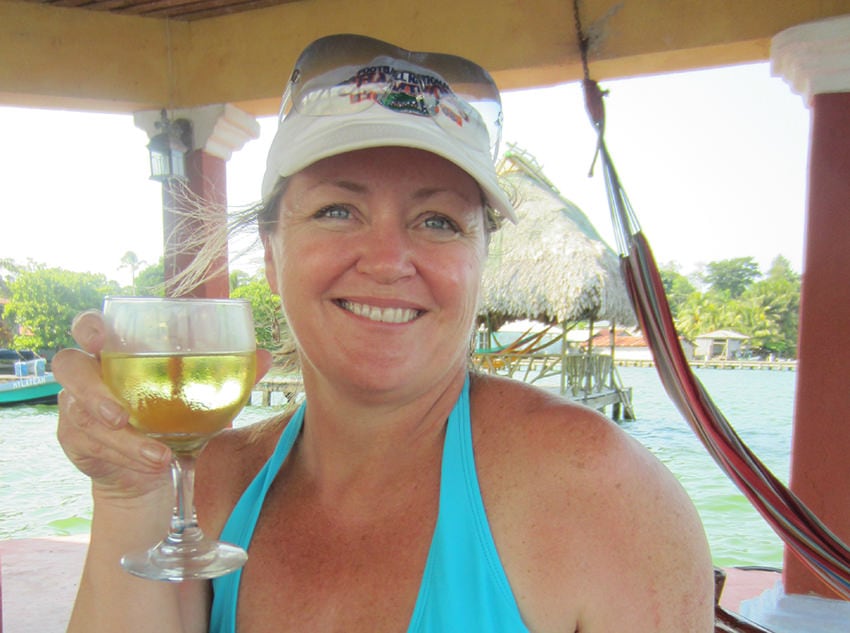 Terri is a self-proclaimed chocoholic. It's funny, but a lot of her travel articles revolve around chocolate - chocolate martinis, chocolate spa treatments, chocolate tastings, etc.
She's a great example of how travel writing lets you combine two passions, in Terri's case, traveling and chocolate.
Terry was a tax accountant before becoming a travel writer. She was definitely one of those creative people trapped in a desk job-a story we hear all too often.
But today she knows firsthand that a travel writing "dream job" is achievable.
One of my favorite stories from Terry is when Ben and Jerry's Ice Cream flew her to Vermont to tour their headquarters, sample the ice cream, and create her own flavor.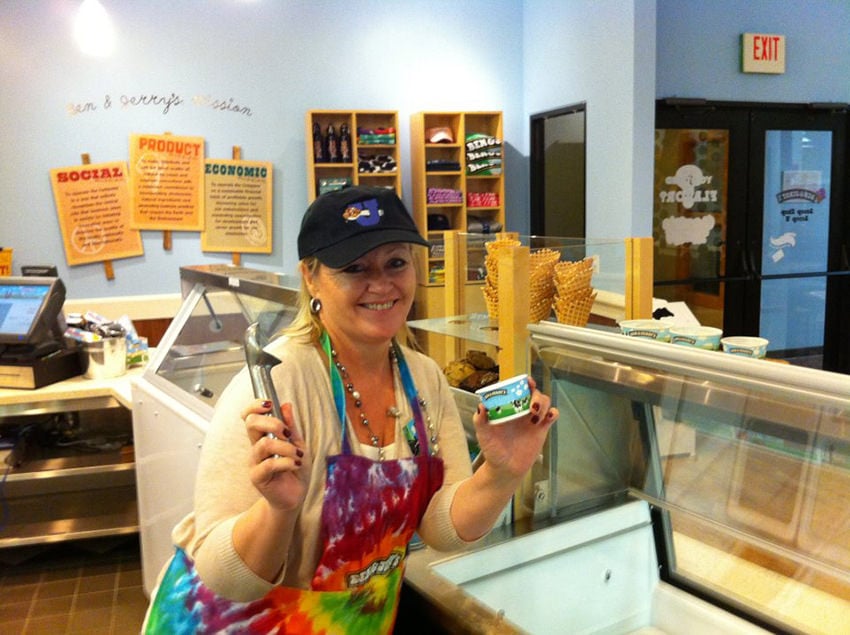 Also, this past year, Terri took two trips to the Hotel Hershey where she visited The Chocolate Spa for delicious cocoa facials, body wraps, and massages that she later wrote about.
She even headed down to the forgotten "Toledo" district of Belize to discover the source of something wonderful… chocolate.
There she harvested cacao, made her own chocolate bars, swam through caves, climbed up waterfalls, and went horseback riding through the jungle. And that's just a small snapshot of her adventures this past year.
Your First Paid Assignment
Before we continue with details on how to try out for publications around the world, I'd like to tell you a little bit more about Great Escape Publishing and International Living Magazine, where you might land your first paid assignment.
As I said earlier, I've been working with travel writers and helping them land paid assignments through Great Escape Publishing.
Great Escape Publishing produces home-study programs and runs live workshops that help people get paid to travel - through techniques like travel writing, photography, import/export, tours, and travel blogging.
A lot of the members interested in travel writing get their feet wet by getting articles and photos published in International Living Magazine.
You may not know this, but you already have a foot in the door at International Living, because the very person who created our Ultimate Travel Writer's Program, Jennifer Stevens, happens to be the Executive Editor at International Living.
She and others there know that if you've gone through the program, you're already ahead of the average travel writer.
International Living is a great place to get your first byline if you're interested in overseas travel. They publish resources on traveling, living, retiring and even investing overseas.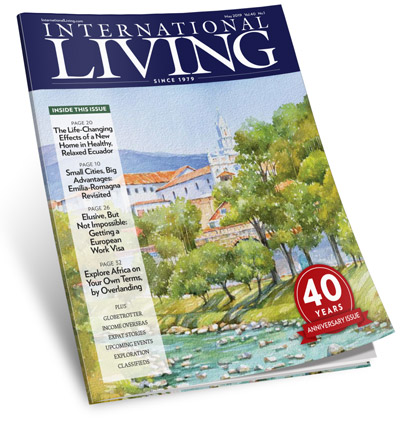 Here's what International Living told me they're looking for in new writers…
"We're looking for travelers willing to share their experiences, insights, and recommendations with International Living readers.
"You must be willing to ask lots of questions, make friends, and discover destinations as an insider would.
"You may be asked to loll on the beach…shop…try new foods…taste-test local cocktails … attend concerts and art shows…visit museums…hike…dive…sail…ride a horse…golf, and more…
"A good candidate is comfortable getting lost - because sometimes you find the best stories when you're not expecting to.
"No writing experience necessary."
Hundreds of Publications Will Need New Travel Writers Soon… So Why Not You?
When you try out to be a travel writer, you could certainly start by writing for International Living. Or you can use the same techniques we'll show you work for breaking into International Living also work just as well for other publications.
It's up to you.
Actually, getting an article published in International Living is more than a great head-start. It'll get you your first paycheck, too.
In fact, International Living writes checks to the tune of an average $39,800 a month to writers for their stories. Point is: There's plenty of room for you.
And remember, it's not just what you're paid for your travel article. You should add to that number how much free travel you're getting, too.
Plus, beleive this is a great time to break into travel writing. More outlets exist today than ever before-which means you have more opportunities to get published and paid. Not only are there print publications to consider, but online the world is huge-both with online-only magazines and websites and blogs and with the online arm of print publications as well. Once the travel bans have been lifted and people begin to explore again there will be an almost insatiable need for travel coverage-and you could help provide it.
The Easiest Articles to Write Today
Now let's take a look at the kinds of stories I'm talking about, because they're not that hard to write. We'll use International Living as an example…
Here's a copy of a page from the front of International Living Magazine.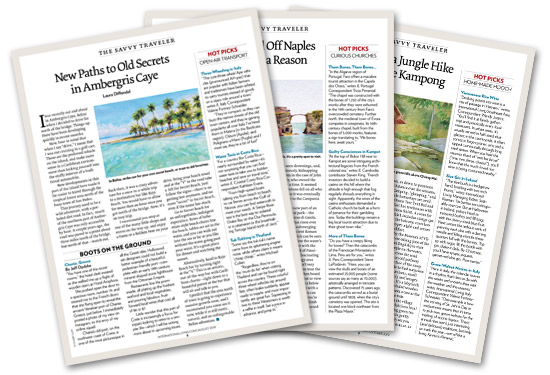 In every issue you'll find small articles written by freelancers - we're talking about 350 words and sometimes less. That's a little over a single double-spaced typed page. You can do that. (There are plenty of other pages in the magazine, too, of course, with longer articles.) But the point is: You can break in with something short and sweet-and there's plenty of opportunity to do so. And not just at International Living...
The truth is, editors around the globe, including English-speaking publications in other countries, are constantly searching for articles written by people who can give a true, well-written, and unique report on a destination.
And they're not the only ones who want your services… Hotels, resorts, and other attractions around the world need ambassadors like you to visit their vacation spots and spread the word through your writing. And as I said, they'll need you more than ever once the travel bans have been lifted.
There's no easier way to get your accommodation, meals, spa treatments, and more on the house than to travel as a travel writer.
And you just might be the perfect candidate to do it.
Here's how you can try it out...
You heard the stories about a few of the successful travel writers out there. You know what a typical day in the life of a travel writer might look like for you.
Now that you have the lay of the land... if you really think travel writing is for you, here's what you should do next…
Discover Exactly What You Need to Get Your
First Byline-Fast
Everything you need to know about becoming a published travel writer who gets paid to share stories about the world and even gets invited to experience new places on the house is laid out for you in The Ultimate Travel Writer's Program.
This is a program travel-enthusiasts like you have been using successfully since 2002 to shave years off your learning curve and get your foot in the door at travel publications everywhere. In fact, a whopping 11,425 people have taken this program already... and I hope you will, too.
If you decide to go this route, your next step is easy. You'll fill out the online form at the link below, and by tomorrow you'll have everything you need… I'm talking about very specific resources that you would spend twice as long trying to find on your own.
That's one of the biggest advantages this program offers-it puts in one place everything you need to succeed.
Practical and Easy—This Program Gets You Published

"Wow! Your course rocks! Right now I am on chapter 11 and I am finding I am already doing what is there. It's almost automatic now. I got published for the first time last Thursday in the European Edition of the 'Stars and Stripes' (I work for the Army in Germany). I couldn't have done this without your course! THX!" – P.L.
Time-Saving… Industry-Tested…
Proven-to-Work Resources
The Ultimate Travel Writer's Program includes things like:
Sample e-mails you can copy.
A list of trends and articles that are selling best right now.
Travel article templates you can follow so you don't really have to think about what you're going to write.
And lots, lots more.
Richard, one of the many folks who've gone through the program, sent this note:
"After taking your Travel Writer's program and following the suggestions and completing the assignments, I have landed a month-long stay in Rome, Italy to learn Italian. This is all paid for by the school I'll be attending. So not only will I be able to stay for an entire month in the Eternal City, but I'll also be able to expand my knowledge of Italian. I can just imagine all the story ideas I'll be able to get from this stay in Rome.
This will really help to launch my career as a travel writer… and it's all due to this program! I found it to be invaluable as I am able to achieve my goal of traveling the world."
And Connie, another pleased "graduate" of the program, says:
"I experienced 10 successful press trips within two years that resulted in a plethora of articles and a good income. I remain thankful for all you have done for me and my career."
Shave Years Off Your Learning Curve-and Save 58%
I guarantee The Ultimate Travel Writer's Program works. It'll shave months -- and even years -- off the time it could take you to do it on your own. It's been designed by editors who know what they want. Give them that, and you'll find it leads, ultimately, to a byline and paycheck for you.
Above all, travel writing is fun. And so is this program. You won't spend hours revisiting English grammar and punctuation.
And here's something else…
Because of the affiliation Great Escape Publishing has with International Living Magazine and Jennifer Stevens, their Executive Editor, your first check could come from them.
As one of the most highly-respected travel magazines in the industry, you can imagine how many submissions Jen and her team receive every day. Because of the volume, it can take up to a couple of months or more for most writers to get a response. But, when you have The Ultimate Travel Writer's Program, your submission gets front-of-the-line treatment.
Just imagine the feeling of getting your first piece published in such a high-profile publication! One by-line there and you'll be up-and-running…
It's worked out for many of The Ultimate Travel Writer's Program writers so far…
The only thing I urge you to do is try it TODAY. Because the offer we have on the table won't be there forever.
The Best Way to Jump Start Your Travel Writing Success

"Okay. I'm on Chapter 14. In November, my article, 'Low Cost Laguna,' was published on Travel Post Monthly and I just learned today that I won a contest and my article, 'Mystery Hill,' was published in the January/February issue of Yankee Magazine. I'm afraid to think of where I'm going to be when I complete Chapter 24. What a tremendous program you've put together." – L.B.
The regular full price of this unique resource is $399.
It's worth every penny at that price, frankly-as the secrets revealed inside can serve up ten times that in travel perks and income.
But by ordering today, you can take a full 58% off. That means you can access The Ultimate Travel Writer's Program for just $399 $165.
And have no doubt-you could earn that back in a single assignment.
But there's more...
When you take me up on this special offer today-we'll toss in some valuable special extras as well...not available anyplace else...
Free Gift # 1
101 Places to Get Published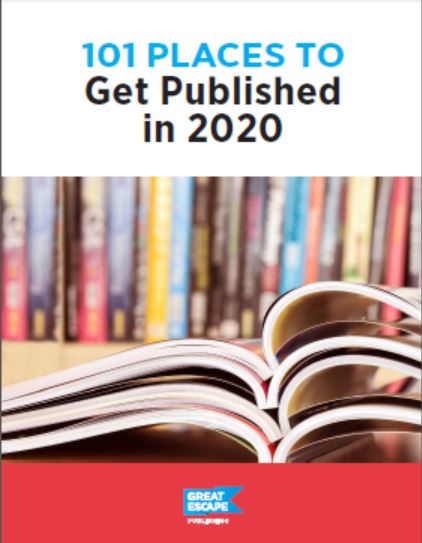 Once you have a story in mind that you might want to write-the next task is to sell it. And that can feel intimidating, I won't deny it. So we're taking the guess-work out of the task entirely.
You can simply start with 101 Places to Get Published (value: $39, your free). Inside this report, you'll find a long list of print and online outlets looking for writers with stories like yours.
You'll discover a wide variety of outlets where you can submit your articles (and your photos, too). Plus you'll also find inside interviews with folks just like you who gave travel writing a try and have gotten their stories published. They'll share how they found success and offer advice on how you can easily do the same.
There's never been a better to time to try out travel writing. More publications than ever are looking for stories. In this special guide-delivered electronically-we round up 101 of the best. They're all publications willing to work with new writers and we show you how you can put your best foot forward with any of them.
Free Gift # 2
Money-Making Travel Photography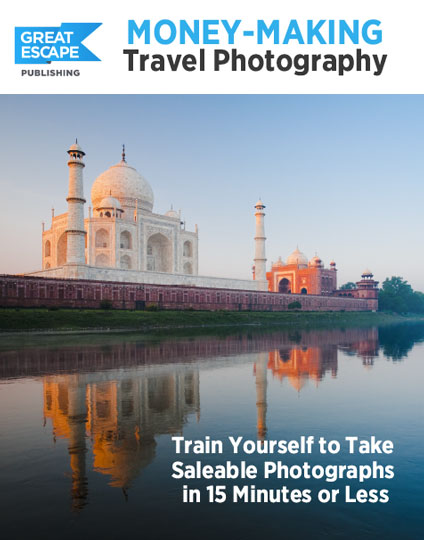 It turns out that bundling photos with your stories is a smart way to give your income a boost. And-good news-you don't need fancy camera equipment or a decade of experience to take photos you can sell.
In Money-Making Travel Photography (value: $24.50, yours free) - a unique mini-course specially created for travel writers - we introduce you to one more way to ratchet up your income as you travel the world.
This lucrative bonus program contains all of the secrets you need to know about taking profitable photographs -- secrets used by some of the top photojournalists in the world.
You'll learn everything you need to begin taking photos that will bring in checks that are complete gravy... learn 10 fundamentals about light, location, action, and angles that will revolutionize your photos… plus 24 techniques the pros employ to make every photo more saleable. Find out what you need to bring on the road to minimize hassle and maximize success... how to deliver photos that tell a story and bring a place to life... and more.
Plus that's not all... take advantage of this special offer today and we'll ALSO include...
Free Gift # 3
101 Story Starters for Instant Success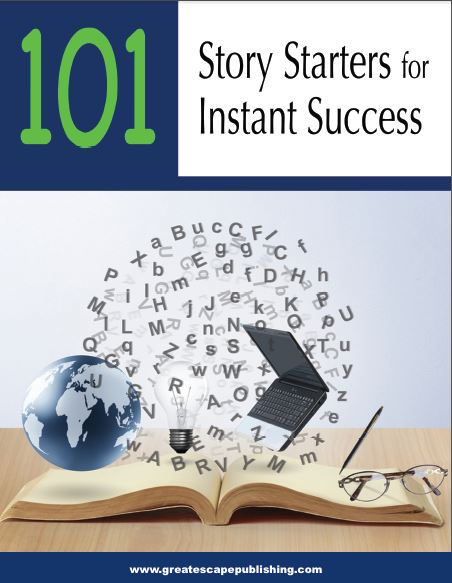 Inside this unusual guide, we take the guesswork out of creating story ideas. Once you've done it a few times, you'll start to see stories all around you, everywhere you go.
But at the outset, knowing what to write can be intimidating. That's why we put together 101 Story Starters for Instant Success (value: $29, yours free).
From easy-to-replicate formats you can follow to ideas that will get your creative juices flowing, you'll find this resource to be an invaluable help as it maps out clearly 101 different ways you can find success.
Altogether, this travel writing package available to you today hands you a value of $491 in insider guidance, secrets, and how-to advice to show you how to jump-start your own travel writing life—but it's yours with this special offer today for just $399 $165.
And that's an investment in your future that can pay you dividends-fast.
100% Satisfaction Guaranteed
And this resource is 100% guaranteed. Try out The Ultimate Travel Writer's Program for yourself. Consider the step-by-step guidance, give the tricks of the trade a whirl. If you aren't pleased with the way they work, no problem. You've an ENTIRE YEAR to let us know and we'll give you a full refund. No questions. No fuss.
But I predict you'll be impressed by what you see...
Freedom… And an Unbelievable Lifestyle
As a travel writer, soon you'll find yourself traveling the world in the best possible way. You can finally be your own boss: deciding when you roll out of bed… where your office will be today (your spare room, your local coffee shop, or swaying in a hammock from a sunnier place)… getting to cherry-pick your assignments… You call all the shots!
You get the prestige of seeing your words… your name… your photos in print… and having the most envious job imaginable.
You can land all-expenses-paid trips to places you'd never get to explore if you weren't "on assignment."
You'll have more time to spend on the things you love doing (whether it's diving, tasting chocolate, hiking, or sinking into a hot-tub) -- and getting paid to do them, by working them into your travel pieces …
Just remember this offer doesn't last long.
You decide where you want to go and what you might write about and then you pitch your story ideas to publications either interested in your topic or interested in your destination. That's how you try out. And we'll help you with all that when you join.
If you're ready to skip ahead to that hammock, check out The Ultimate Travel Writer's Program, here:
YES, I'LL TRY OUT TRAVEL WRITING TODAY
I hope to hear stories of your success soon.
Sincerely,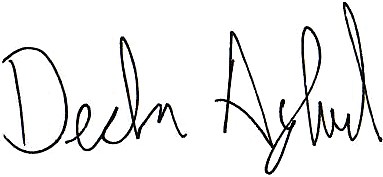 Declan Aylward
YES, I'LL TRY OUT TRAVEL WRITING TODAY
P.S. This program really delivers-making it easy to try out travel writing-and succeed. No experience necessary. If you like the idea of getting paid to travel and traveling in a way you simply can't as a tourist, give The Ultimate Travel Writer's Program a try. It's guaranteed. And it works. Just look at what a few happy folks who've gone through it have to say:
Fantastic Course

"I have just returned from an 8-day all expenses paid 5-star trip to Malaysia, taking in Kuala Lumpur and Penang, courtesy of Tourism Malaysia. I went on behalf of that same magazine that published my first article. Seems they were so impressed with my style and professionalism that when this trip came up, my name simply popped into the Senior Editor's head. I am now in the middle of writing my fourth article for them. I just wanted to say thank you for producing this fantastic course, because without it I would have just melted into the crowd of freelancers that bombard editors' inboxes around the globe everyday." - H.C.
Step-by-Step Guidance and Lots of Encouragement

"I liked the way the entire program was written with the "you can do it!" theme. The course greatly benefited me and I would not hesitate to recommend it for that reason." - K.W.
Shaves Years off Your Learning Curve

"[The Ultimate Travel Writer's Program] is a complete, stand-alone guide to the travel writing industry. I wish it had been available to me back in 1984. If it had been, I know it would have saved me a least a couple of years in my early quest for publication...the course presents a comprehensive, structured approach to the travel industry that, to the best of my knowledge, is available nowhere else. I fail to see how a student who diligently follows its guidelines can fail to achieve the dream and become a professional travel writer. - B.H.
YES, I'LL TRY OUT TRAVEL WRITING TODAY