You're Invited to Join Our Private "Club" For Travel Writers
Our Goal: Show You How to Sell 100
Articles and Line Up a Dozen Press Trips In a Year!
Dear Reader,
Noreen Kompanik here.
As the world starts to open up for travel and we look forward to spreading our wings once more, I believe that now is the perfect time to learn about this opportunity I'd like to share with you.
You see, not long ago, I was a total travel writing "newbie."
But in just a little over six years since becoming a travel writer—I've published more than 560 articles and traveled to Hawaii, Mexico, the Bahamas, The British Virgin Islands, and Alaska.
Not only am I seeing my name in print – which I love – but I'm also getting steady paychecks, free dinners out, exclusive tours of area attractions, "comped" nights at luxury hotels, and even invitations to go on all-expenses-paid press trips.
This transformation was no accident. I connected with the right travel programs and the right mentors at exactly the right time. It was hard work, and I had to cross a few stumbling blocks along the way, but I got there!
Things I'd only dreamed about as a child were suddenly happening for me.
But I don't say that to brag – I'm sharing for one specific reason:
It's time for me to pay it forward. I'd like to help you follow in my footsteps…
Let me start at the beginning and explain…
Imagine if You Knew How to Give Editors Exactly What They Want in Every Article you Write…
When I first dreamed of life as a travel writer, I wasn't sure how I would even get started, much less build a whole new life.
Lucky for me, I managed to connect with writers who'd gone before me who were willing to walk me through what I needed to do. They helped me make the leap from "dreamer" to "doer."
And this made all the difference!
Thanks to their guidance, I discovered breaking in to travel writing, with some perseverance, can be shockingly easy once you get your feet wet and you get used to "the system."
When you reach out to an editor with a proposal or finished piece they love, the time it takes to earn a byline, perk, or check drops down to mere minutes.
And, the more stories you get accepted, the more perks come your way.
There are small perks, like free gourmet meals, "comped" admission to local attractions, and private, no-fee local tours.
Here's me and fellow member-turned-travel writer Theresa enjoying the fabulous food, and VIP treatment at the Discover San Diego Foodie Fest – on the house of course!
Then there are the bigger perks, too… weekend stays at beautiful winery properties with meals, wine tasting and massages all included… press trips where everything from flight to food to fun is covered…
From the stunning sunsets of Oahu, to Italy's Amalfi coast, I never dreamt I'd see so much of the world
– but I have…
If you'd told me six years ago I'd be jetting around the globe on someone else's dime – staying at a high-end oceanfront villa in Riviera Maya, Mexico…lounging for free at a luxury beach resort in an oceanfront suite valued at over $1,350 a night... exploring Italy's Amalfi coast… even designing my own trips and having publishers clamoring to pay for them…
…I'd have said you were dreaming.
Back then, I didn't even know this opportunity existed. I was just wrapping up my nursing career wondering what I was going to do with myself in retirement.
Yet here I am today with more than 560 articles accepted for publication and an in-box full of new opportunities I can take advantage of.
Now, when I sit down at the computer, I know exactly what to say to editors… how to pitch articles and exactly who to pitch them to, how to ask for perks… even how to negotiate the highest rates for my work!
I'm loving life!
And, since there are more writing opportunities out there than any one of us could hope to enjoy in a thousand lifetimes…
I feel comfortable and confident inviting you to share in this bounty… in a unique and joyful lifestyle that could allow you to travel as much as you like, once the current restrictions are lifted… learn new things… experience new places… and turn your dreams of adventure into paid-for jaunts.
And here's how we're going to make that happen…
A Private "Club" of Successful Travel Writers…
Our Goal: Show You How to Sell 100 Articles and Line Up a Dozen Press Trips Within a Year for When Travel Starts Up Once More!
Here at Great Escape Publishing, we have created a truly unique space in the travel writing world.
For the last four years, a dream team of writers, editors, newbies, and long-time pros, have all been gathering every month, to support budding new writers on their path to success.
Our membership is 623 people strong, and the success rate is astounding. Members share their successes with the community on an almost daily basis.
It's a group whose sole purpose is to help get you from where you are now… to where I am… that is: getting paid to travel and see your name in print in a matter of weeks.
We're setting an ambitious goal for members, but we know we can help get you there: 100 articles sold and a dozen press trips lined up within a year.
And we've created a strong, supportive community of other writers and travelers to help you do it.
Because there is this one shared goal; to show every member how to get published and traveling as a writer once travel restrictions are lifted – this is 100% a collaboration space, not a competition space. Beginners are 100% Welcome!
Once you check those items off your to-do list… you can confidently call yourself a successful travel writer. And that's what we want.
As part of this "club," I can assure you: You could get there four to five times faster than you ever would on your own.
That's because, together with a team of Great Escape's top travel writing members and experts, I'm going to "meet" you digitally every month via a private online forum and help guide you to your own travel writing success.
As part of this group, you'll gain a roadmap that shows you what is, effectively, the biggest travel-writing shortcut ever created.
I say that because as a member you'll benefit from—
Monthly challenges designed to get you writing the kinds of stories that sell.
Updates on which editors are buying—and what they're looking for—so you can "work smart" to avoid wasting time and earn more bylines, faster.
A forum where you can get your questions answered and gain the confidence you need to leap over those roadblocks that typically trip people up. It's all about clearing a path to success…
Feedback and help from fellow members who can bring their "in-the-trenches advice and perspective" to the table and share powerful, useful insights you won't get anyplace else.
A platform where all the members can exchange story ideas and notes… a mechanism for insight, encouragement, and support that will prove invaluable!
In other words: You'll get all the help, vision, and connections you need to sell 100 articles and line up a dozen press trips within a year.
Now that might sound like a pie-in-the-sky goal right now. But I'm here to assure you: It's completely do-able. I know. I've done it.
And frankly, I credit a good measure of my own success to the supportive partnerships I found as part of the Great Escape Publishing "family" so to speak. It has made a huge difference in keeping me motivated and in ramping up my efforts.
And that's what this "club" can do for you, too.
You're Officially Invited to Join the
Travel Writer's Café...
We call this "club" the Travel Writer's Café… and I'd like to invite you to join me as a new member today…
It's the best way to put your travel writing dreams on fast-forward…
It's low-stress, it provides consistent and regular guidance, and it works.
Take me up on this offer to show you—step-by-baby-step how to get from where you are now to 100 articles sold and 12 press trips lined up within a year—and I promise: You could begin setting yourself up for success.
Because let's face it, there's A LOT of trial-and-error you'll have to endure if you go it alone. You probably already know this because you've tried it. Or maybe you haven't tried it because taking that first step is hard without someone there to spell it all out for you.
So that's what we're trying to overcome here.
You might think about getting a private coach. But I have to say: That is expensive. And, to be honest, it's hard to find today. Most folks don't want to deal with the intensity of working with somebody one-on-one. They don't want to answer all your little questions and be at your beck and call all week while you cut your teeth on something they figured out how to do years ago.
But all that makes the Travel Writer's Café unique… and effective. Because you essentially gain all the benefits of having a coach… without the expense of engaging one.
And, you could argue… what you gain as a member of the Travel Writer's Café is actually even better. Because in addition to the personalized guidance from members, you get the genuine benefit of being part of a supportive crowd who will all be there to share what they're learning, share their recommendations and lessons… and their support as well.
If you like the idea of getting paid to write… if you long to see your name in print and want to get invited on all-expenses-paid jaunts to exotic locales where you can enjoy a brand new adventure...
Then what you'll find in the Travel Writer's Café isn't just a roadmap to that life… but you'll find your "tribe," too.
First, let me introduce you to a few of the experts Great Escape Publishing already has on board to contribute to our "café"…
Kristi Dosh
Travel writer, sports writer, the author of a couple of books—and also a recovering attorney, Kristi has written for Men's Health, Women's Day, Parents, Glamour, Golf Digest, and beyond. And these days, she writes regularly about travel and effectively gets paid to explore new places. Kristi has enjoyed all kinds of perks as a result—from free ski vacations to fine dinners on the house.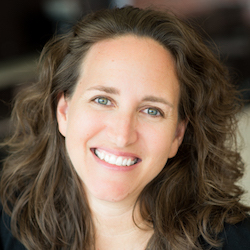 Jennifer Stevens
Executive Editor of International Living and the expert behind our own Ultimate Travel Writer's Program. Jen brings almost three decades of experience to you… both as a writer and editor. She is great at sharing practical tips for crafting winning articles that have you standing out from the crowd (in a good way)!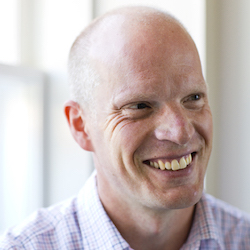 Ian Aldrich
Magazine editor for Yankee Magazine, a publication with a long proud history of publishing first-time writers.
Theresa St. John
Successful member turned travel writer and photographer. She also has more than 100 bylines to her name with trips to Ireland, Fiji, and Paris under her belt since 2014.
Plus dozens more who will drop in and say hello!
We'll show you the same shortcuts I used to land my first byline, and keep them coming…we'll arm you with all the skills and support every travel writer needs to find success.
Joining us at the Travel Writer's Café is an incredibly fun, yet powerful way to fast-track your writing career.
Each month we'll focus - as a group - on building up one specific travel-writing skill, so you'll feel confident out there landing bylines and adventures… and until you, too, can say you've found the lifestyle you've always wanted to live.
Here's Your First Look at Our Monthly "Menu" of Activities And Special Resources
Our skill-by-skill, month-by-month menu is designed to keep everything bite-sized and easy, so that your journey to become a successful writer is genuinely fun, engaging, and above all else: effective.
We'll cover topics like:
The insider tricks for getting your first 10 bylines within a few weeks...
The step-by-step guidelines for landing your first complimentary press trip…
What to do on that press trip… so you get invited back, sure… but also so you get the material you need for not just one story, but three or four. We're all about "working smart" and one of the best ways to do that is to turn a free trip into multiple paid-for articles!
How to best ensure your stories get published…
How I got a brand new camera and luggage to review because I'm a travel writer… and other free stuff you might qualify for…
What to do when two editors want the same story…
How to get into those coveted airline inflight magazines… they pay well and give you first-class exposure, which you can parlay into better-paying gigs…
Where the money is in foreign publications that publish stories in English… what you need to know, how to talk to those editors, and where to find the best-paying opportunities…
How to take photos you can sell with your stories… even if you don't have high-end equipment or even consider yourself a "photographer."
Here's one that we'll all look forward to when the current health crisis passes...Details on multigenerational trips where you're actually paid to bring kids and grandkids with you on your adventures… and then get paid to tell people how and why they should follow in your footsteps…
And more.
The Travel Writer's Café is a place designed to help you take action.
But I want to be clear: This isn't a book. It's not a "webinar" or a conference. This really is an interactive resource—and it's a real, live, growing, supportive community—designed to virtually "hold your hand" and help you get from where you are to 100 articles sold and 12 press trips lined up within a year.
As a member of the Travel Writer's Café, you'll receive a fresh writing prompt or article challenge each month, tied into a particular skill travel writers need. You'll also get a "How-To Roadmap" related to that month's skill—designed to educate you and equip you with a clear step-by-step action plan to help you complete the challenge. And these are all things you can do right now, from home.
You'll build your travel-writing skills in a very practical, success-focused manner. And you'll grow your portfolio at the same time. You could begin submitting articles with record speed, depending on your commitment.
Please understand: This is not some "go-it-alone" guide. That's not really what you need.
Instead, as a member of the Travel Writer's Café, you are part of a community of people with shared goals, all working toward them… together. It's going to be fun, engaging, and eye-opening.
And it's going to be exactly the boost you need to help get from where you are (no matter how "newbie" that may be) to the status of an accomplished travel writer.
"My membership in the Travel Writer's Cafe had a lot to do with my decision to follow my passion. Not only do I find support and encouragement at the cafe, but I am also inspired by fellow members and motivated to continue. As I approach 40 bylines, I have earned enough money from writing to take a really nice trip - or two. Thanks, TWC, for your help and company along the way!" – Café Member, Teresa Otto
"I've been a Cafe member since it's inception over three years ago. Membership in this Facebook group has been an anchor for my travel writing efforts, especially during the pandemic. In this group I always know I can find valuable information, good advice, answers to questions, and unconditional encouragement. Roadmaps, bonus articles, videos, and publication leads are a goldmine of learning opportunities. The atmosphere is warm and familiar. When I was coping with a life-threatening illness, my fellow Cafe members posted concern and encouragement both on and offline. They are my extended cyber-family. I only wish I could contribute half as much as I receive as a Cafe member" – Café Member, Penny Zibula
"Joining the cafe gave me a level of support I needed to never give up and keep going with my writing. Both professionally and emotionally it has been a godsend of writers helping writers as only they can. They know the struggles, they know the difficulties and they've dealt with them. Having that network of help and support makes it easier to succeed."– Café Member, Bel Woodhouse
"I had an assignment for my article #6. In the assignment, the editor asked me to submit additional topics for consideration. I completed the assignment and wrote five additional articles. I pitched the new topics and the editor wants all of them! This will move me to 11 articles when they are all published. This is so exciting! SO, SO, SO glad that I joined the Café"! – Café Member, Gwyn Guthrie Goodrow
As I've said before—this is the biggest shortcut to success as a travel writer that you've ever seen!
Gain the New Skills You Need And Turn Them Into Published Articles And Paid-for Adventures
Café members will have a lot of fun, there's no question… but the key focus of our group is to teach you new skills and then help you turn them into published articles, well-paid adventures, and unforgettable experiences.
All of that in a warm, welcoming, supportive environment where you can feel comfortable asking questions, sharing your concerns, getting feedback on your story drafts… (and bragging about your successes, too).
So you're getting not just the resources and personalized guidance that you need from other members to get your articles published and get your name on the invite lists for those valuable press-trips seasoned travel writers can enjoy… but you're gaining membership in what is, really, a "club" of supportive fellow writers who share with you a common goal.
Beginners Are Finding Fast Success… With The Help of This Tribe
"Since joining, I've had articles published about train trips to Chicago and the must see sites of my hometown, Kansas City. The monthly newsletter highlighting the writers published over the month is so encouraging and I love reading the various stories. Most importantly with the resources from the café, I was able to have articles published and even though I have a ways to go, I cant wait to continue my journey as a travel writer"! – Café Member, Erin Jones
And that's not all...
Complimentary Access to a Proprietary Library
of Travel Writing Resources Other Members
Have Paid Over $2,500 to Access
(And Being Added to Each Month)
When you join me as a member of the Travel Writer's Café today, you'll also gain access to a hand-picked selection of my favorite, and most useful, travel-writing resources – how-to guides, special reports on niche markets, and even "cheat sheets" for specific writing tasks that will help you to write and submit quality work faster than ever.
As I find new resources I love, I'll add them to the library. Plus, of course, if any of our travel pros or our guest experts has a fresh resource to share, you can expect to find that stocked on the virtual shelves of the Café Library, too.
Over time, we'll also add interviews with some of our experts, writers, and fellow members.
So this is a living—and growing— membership, and any new resources added are yours AT NO EXTRA CHARGE each month when you join our community as a member of the Travel Writer's Café.
Currently—and remember, this is just what's in the Resource Library right now—members have unfettered and free access to—
Trending Travel News: Interviews with editors on our most recent Editor Panel at The Ultimate Travel Writer's Workshop. Discover what they're clamoring to buy this year.
Downloadable templates and "cheat sheets" for travel writers: Timesavers So You Don't Leave Anything Out
101 Story Starters for Instant Success: The Ultimate Swipe File
How to Bag the Best Freebies: A Shortcut Guide
How to Take Photos Travel Editors Will Love
More than 80 featured publications that are open to working with first-time travel writers
All the roadmaps, challenges, and bonus materials we've shared with members since our launch back in July 2016. That's a whopping 50 months-worth of archived bonus content (a $3,950 value, all yours at no additional cost.)
These are the same roadmaps, Café Members used to land their bylines in just weeks.
And remember, this Resource Library is something we'll continue to grow, month on month and year on year. And as long as you maintain your membership in good standing in the Travel Writer's Café, you enjoy free access!
Claim Your Place in This Special Club Now—And You Can Do So at A Massive 58% Discount!
As a member of the Travel Writer's Café, you gain an incredible amount of support and guidance and resources. All aimed at showing you how to get you from exactly where you are… to having great success. It'll be fun, and seamless. And all the while, you'll be gaining skills and confidence.
Remember—our ambitious goal for members is this: 100 articles sold and 12 press trips lined up within a year. If that sounds good to you… then you need to be part of this group. Because we'll help show you how to make that happen… and way faster than it ever would if you were figuring it out on your own.
As a member, you gain…
Monthly "hand holding" in the form of a membership group that will help you decide what to write first, second and third (and who to send it to) to get you towards your 100 published articles goal… a service I'm sure you'd gladly pay a coach hundreds for.
A community of like-minded people you can go to with questions and for motivation. Workshop attendees at our live events get this but they pay an upwards of $1,997 before they're allowed in. Your access to the Travel Writer's Café tribe is part of your membership.
Full access to my favorite Resource Library, which I'll be adding to all the time and now also includes 50 months-worth of Roadmaps, challenges, and bonus materials. Great Escape Publishing has already charged more than the $2,500 for these guides since we launched. But as a member, this virtual Resource Library is FREE.
Complimentary access to The Right Way to Travel e-letter. Each week you'll learn about the best get paid to travel opportunities available to you.
In other words, as a member you're getting more than $5,697 worth of guidance, resources, and help… only you won't pay anything near that much to join today.
In the past, members have been charged a rate of $948 to access the Travel Writer's Café for one year. You can join today for just $948 $399 for a full year. Remember, as you work towards your first 100 articles, what you could be earning from them could pay for your membership.
It's easy when articles pay anywhere from $50- $1,500 each. And certainly, you could earn that membership fee back with all the free perks travel writers receive.
Talk about a smart return on your investment.
Frankly, I wish this had been available to me when I started…
And that's part of the reason we created this unique club.
Here's what current and past members have said...
"Nights in my favorite Caribbean islands can cost a pretty penny. Last time I stayed on Anguilla, it was in an incredible five-bedroom villa, just a few barefoot steps across from a slice of private, white-sand beachfront … - and like so many of my trips, it didn't cost me a cent." – Tim Cotroneo
"On a trip to the Mall of America, not only did I get comped three nights free lodging… but I also received a standing invitation for free accommodations any time myself and my wife return." – John Bechtel
"I've had 210 articles published but even more my husband and I have been able to experience lodging and food in stratospheres that we rarely allowed ourselves before!" – Connie Pearson
"Thanks to three article assignments in Mazatlan, next week I'll be staying at the luxurious El Cid Marino Resort, all-inclusive. Playing a round on the championship golf course, and Marlin Fishing in the billfish capital of the world. Should be a blast!" – Jed Vaughn
"Going on an overnight press trip to Iowa next week. I was just sitting here wondering what I was going to do next week, when a message popped up on my screen inviting me!" – Karen Padilla
As I said earlier—even at the full price, this is an investment that could pay for itself easily, month after month.
After all, if you sell a single story… or enjoy one free meal, one free museum entrance, one free show, it'll quickly add up to cover the cost of membership...
Our Guarantee
Once you join Travel Writer's Café, you have 30 days to try it out. Check out the roadmaps...meet the community...take a good look under the hood. If you decide that travel writing isn't for you after all, simply let us know and we'll send you a full refund.
Or, stick around...for just one year if you want. Two years. Or even three
When you reckon you've mastered the art of selling more travel articles… when you're landing bylines and paychecks all the time… or whenever you want… you can simply let us know you no longer want to maintain your membership, and we'll take you off the roster. You won't pay a single cent more.
No questions. No worries. It's that simple. You're very much in the driver's seat.
Get Started at Our Lowest Price Here
You have nothing to lose… and quite a bit to gain… as these travel writers and editors put it…
"Look at me, emailing you from New York… traveling to Fiji and Paris. Who would have imagined I'd be here?" – Theresa St John
"Tax accounting isn't fun. Chocolate tasting around Belgium and Paris – now that's fun." – Terri Marshall
"I've stayed at five-star hotels and been treated to fine dining while exploring amazing European cities like Prague, Budapest, Dubrovnik, Odessa, and Stockholm." – Patti M.

From wandering the Louvre in Paris, river rafting in Montana, to sleigh rides in Norway, our travel writers are sure enjoying a lifetime of adventures!
I encourage you to simply give the Travel Writer's Café a try… test it out for a month or two… see if it's everything I've promised.
I believe you'll be impressed… and excited for more…
The Easiest Path From Where You Are Now to A Rewarding Writer's Life Full of Perks, Adventures… And Freedom
As soon as the world of travel opens up again, I'll be jetting off on another fresh adventure. I've got trips planned to Mexico, Canada, England, Norway, Germany, and Denmark as well as several U.S. destinations. And I'm currently working with tourism representatives across the U.S., the Caribbean, and Mexico.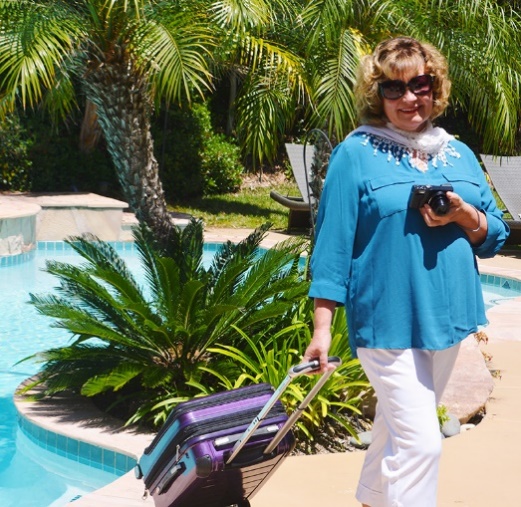 I'll be using luggage I received as a sample from a company eager for my opinion, charge up a camera I was gifted by another firm angling for a review from me, and head to a destination where someone else will once again be footing the bill for me in exchange for my attention and written words.
It's so different from how my life was before, when I only hoped to be able to afford vacations to a couple of places a year—or juggle to get the time off!!
Travel writing has changed my life, giving me new direction down a path I never knew existed.
I've made wonderful friends and created unforgettable memories.
I get to see my name in print and know millions of people are reading my columns and articles.
I'm excited for life, and the next chapter, because now I know how to make it all fun (and profitable) as I go.
But here's the thing…
You can get there even faster, and with less effort than I did!
There wasn't anything like the Travel Writer's Café when I got started.
If I got stuck or stalled out for a month or two, I didn't have this kind of support network to fall back on.
No planned menu of activities to keep me writing and submitting, no expert full of new insights to reach out to, no library of cutting-edge resources to tap into for help 24/7.
But as a member of the Travel Writer's Café, you do have all those things.
And that's why I know it's a reasonable goal for you as a member: 100 articles published and a dozen press trips lined up within a year.
That's what we're aiming for… and I'd like to help you get there… starting now…
Join Here Today at Our Best Price
Take us up on this offer today, and you can become a member for just $948 $399 for a full year. That's a discount of 58% - but only when you take me up on my offer today. That's an investment we'll show how you could earn it back quickly, depending on your commitment. And it's a modest price to pay for a life filled with travel, adventure, and your name in print...
I hope you'll give it a try now. Simply click below to place your order and put your name on the Travel Writer's Café roster.
Looking forward to meeting you!


Noreen Kompanik
Travel Writer and Travel Writer's Café Pioneer
P.S. Remember, you'll want to be sure to claim your seat in the Café before your 58% discount disappears.
Our members are landing bylines and paid perks in record number, and can proudly call themselves travel writers. Join them today, and lock in your discount for as long as you're a member.
Remember this offer comes with our satisfaction guarantee. If you join the Travel Writer's Café and decide it's not for you, just let Great Escape know within 30 days and they'll refund your membership fee. No questions, no further obligation.
But I think you'll be quite pleased with what's waiting for you in the Café… all the expert support, the writing prompts, how-to guides, and travel-writing roadmaps certainly make launching a successful career a heck of a lot easier!
Plus, there's no denying a community of fellow writers, all supporting you in your success, is a rare and precious asset in this business.
Get it all for yourself – and lock down your discounted rate of $399– by signing up now using the button below.
February 2021