This One Simple Skill Can
Unlock Up to $80,000 a Year!
It's Fun, Easy to Learn…Demand is High…
and I'll Show you the Ropes
Dear Reader,
Right now, travel is off the table. But that doesn't mean we can't plan ahead…
The joy of travel will return, foreign shores will beckon, and we will spread our wings once more. This time at home is a great time to prepare yourself, and discover ways that you can earn once this time passes.
You see, there is a whole range of fun ways you can get paid to travel… to take your income on the road, and earn on your own terms…
But there is one overlooked niche that really stands out. One only few people know about. And it has been growing bigger.
If you learn this the one simple skill, it can bring in a full-time income working just part-time.
My name is Tom Reissmann, and I earn between $70,000 to $80,000…
…working just part time!
I'm bringing in more income than many professors, chiropractors, and engineers make in a full year…
...yet I don't have to show up at an office. I don't have a commute. And in ordinary times, my home base is anywhere in the world I choose to travel.
I typically take a full 3 months off each year to spend time with family, friends, relaxing on the beach, long walks, lazy lunches… and all the things I enjoy in life…
Who else do you know that can take that much time off each year?
What's my Secret to this Laid-Back
and Well-Paid Lifestyle?
It's simple really—I use the record button on my camera to create short simple videos.
They may not sound like much, but I make these clips and then string them together into videos tourism boards, hotels and resorts will gladly pay for. Much of the time, I create these videos for clients all over the world. But the beauty of this income stream is that it also works during times like this when travel isn't an option…
Simple videos like these sell for anywhere from $200 to $4,000 each.
And the best ones earn me as much as $6,100 per video.
Can you create short, simple 2-minute videos on your smartphone or camera?
I know you can! It's as simple as pressing record and your Smartphone will actually create videos for you.
It's fun, it's easy…
And This Could Change the Way you Travel in the Future…
When the planes fly again, where would you like to go?
Maybe you'd like a fully comped romantic getaway at a top-end hotel in Costa Rica?
Or perhaps you prefer adventure travel… Like an African safari or a Costa Rica jungle tour, yours at no charge.
And on top of that you'll get paid for the finished video.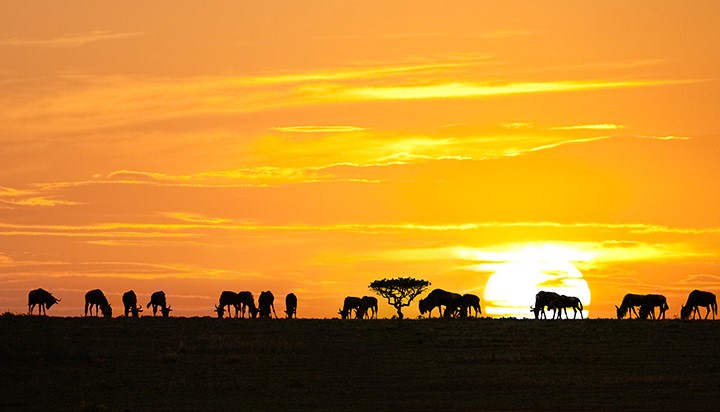 Earning like this is a great way to expand your travel budget or supplement your retirement income, especially if you decide to live abroad.
But it's also a really cool way to see your dream destinations because you're getting paid to be there and create simple videos of all the fun things you see and do.
Maybe you've always wanted to tour the National Parks in Canada and the United States? This was a dream of mine for years.
So, that's what I did. Traveled by RV from one park to the next filming videos that were used by companies, tourism agencies, and even a documentary.
Or maybe a beach in Mexico, Costa Rica, or Panama is more your thing? This past year, I stayed in Panama … to try it out as a retirement destination.
You can do this too wherever you live or wish to travel.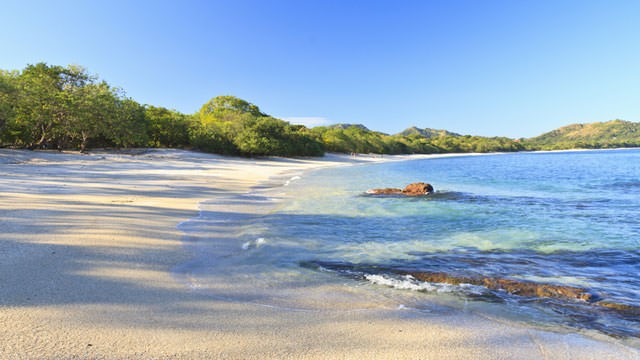 One of the best things about this opportunity is that it goes with you —wherever you want to go.
Colombia, France, Spain, Greece…
Even an African safari and the Outback of Australia aren't out of the question.
This opportunity has taken me all over the world… and at the same time it's allowed me to stay put wherever I want to rest for the year. It's simply your choice and it's a great way to see your most coveted locations.
What's more, the demand for these simple travel videos has grown exponentially since I started!
The doors are wide open for people of all ages and backgrounds to break in.
"Elizabeth is Traveling the World as a Global Nomad, at 73 Years of Age!"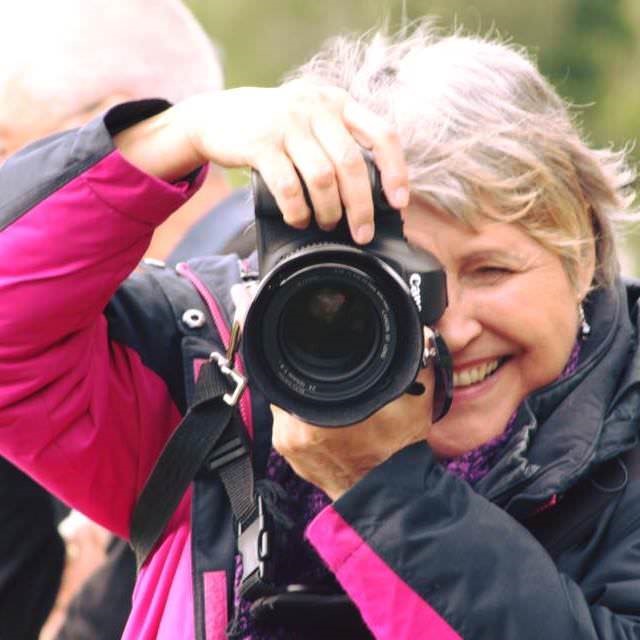 I helped Elizabeth C. break into travel videos, and she took to it like a duck to water:
"When I retired after 40 years of teaching in international schools around the world, I knew I would have to find something else to allow me to continue traveling. By chance, I happened on this great way to travel the world. I thought I would look into it, never realizing it would change my life forever!
At your suggestion, I tried creating videos.
And now, thanks to Tom's sales plans and how-to guides I now have videos selling with stock agencies, and recently I was hired as a videographer for a tour group going to the Hidrellez Romany Spring Festival, in Edirne Turkey.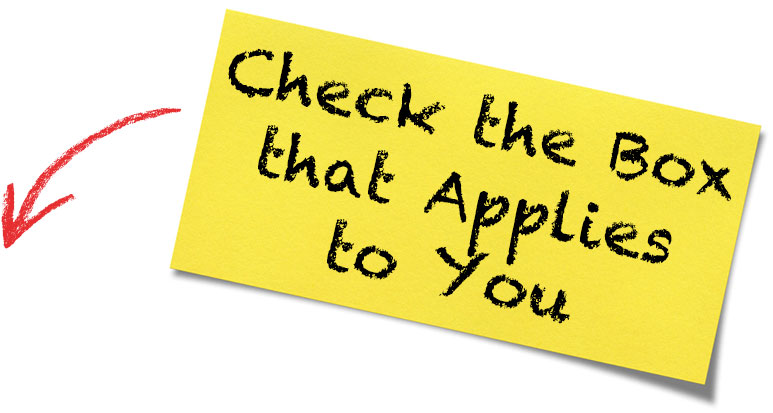 What's not to love about my life? I am traveling the world as a global nomad, and at 73 years of age, I would say that is not bad at all!"
Sound like a skill worth having?
Then let me ask you: Would you like to:
If you answered yes to any of the above, then this opportunity is perfect for you.
I can show you how you can earn this way, too.
It's fun! And when we're finished, you'll be armed with a powerful skill that can bring you an income from anywhere, anytime you want.
A skill you'll have for life.
"I feel so very fortunate to be able to make my own schedule, enjoy my family and friends and still make a good living traveling the world with my camera and laptop."

– Joe Sindorf
What would that mean to you? To be able to create a full-time income – working just part-time – from something you love.
I typically film on and off for about nine months out of the year and then I take three months off and I still bring in $70,000 to $80,000 this way.
Or, if you prefer, you can dip in and out with a project here and there, and make it even more part time… just do it whenever you need an income boost.
Here's How it Works…
From your hometown to the dizzying peaks of Machu Picchu… Poolside in Hawaii… To the tree-top walks in lush jungles of Costa Rica…
Wherever your dreams take you…
Videos for hotels, resorts, and tourism industries can help you finance your future travel experiences… and land you a fun, flexible income.
You see, a massive 87% of businesses use video as a marketing tool, and the travel industry is no exception!
Businesses need short, simple videos of their rooms, the pool, the beaches and restaurants and fun things to do to use in their marketing.
And believe me, when this travel ban is lifted, hotels, restaurants, and tourist attractions will need more videos than ever to get tourists back in their doors.
Authentic, user-generated videos help these companies sell their story…
Tourism boards want them to sell their location and vacation packages…
Companies want them to sell their business services…
Safari companies want them to sell their tours…
Hotels in Costa Rica, Argentina, and all over the world want them to attract American and European travels. And a LOT more.
And they don't want cold, professional videos, either. They want genuine videos from real people that come across as believable and relatable.
That's where YOU come in.
Trust me, nobody cares about your age, background or where you live…
They don't care about years of experience or college degrees. I had no experience when I started.
Getting Started is Incredibly Simple
(No Need to go Back to College!)…
New technology has made it entirely possible to do everything you need right there on your smartphone, from right there at home…
All you need is:
The phone or camera you already have, a tripod and microphone (Less than $100 buys you these)...
A few hours' spare time a week to practice the easy techniques I'll show you...
A willingness to work under your own steam, with no boss, and no office…
There's no big investment… No bothersome set-up. And no steep learning curve.
You can literally decide to start today, in your spare time, with the camera you already have at home or your smartphone…
And sell your first video within weeks.
Test the waters on a restaurant or bed and breakfast near you and you'll be hooked. That's how fun it is.
And I bet you never go back to traveling or funding an early retirement any other way.
Certainly not after you get a taste for how much you can make from these videos—even as a beginner.
Bel Woodhouse gave this a try, and her first paid opportunity came within weeks:
"Yes, I wanted to learn "how to" make videos. But, I had no idea what I was doing, where to start, and a scary doubt I could actually do it!
Then a thought struck, "What have I got to lose?"
The answer. Nothing!
Turns out it was love at chapter 1 of Tom's program. Which incidentally is as far as I progressed in the course when landing my first video job.
Catching up with friends, the conversation came to—so what have you been up to?… then everything changed.
Sharing how I was branching into video, an acquaintance on the other side of the table automatically asked if I would be willing to do a video for her brand new fine-dining restaurant that had just opened the week before. Wow, what an opportunity.
It was simple, she needed video and didn't care that I was starting out. In fact, she saw it as an opportunity for promotional material at a reduced rate. It was a win for both of us.
I got experience, referrals and the all-important testimonial to help land future clients, plus a hefty $250 credit to the hottest new fine-dining restaurant in town, and she got promotional video without having to pay big bucks.
It was that easy.
Plus, they have now contracted a second video for their beach club. The course has already paid for itself before I've even had the chance to finish.
A dive shop has just hired me for another video! And a travel agency that sells vacation packages to where I live is now talking about me doing videos for an entire chain of travel agencies."
Isn't that amazing?
That one chat with friends over lunch blossomed into a regular stream of paying clients. And in Bel's case, she was able to do it all without leaving her home town.
And the cool thing is, Bel's story is NOT rare. This kind of thing happens a lot more than you might think because…
A lot of boutique hotels and small businesses can't afford to hire expensive "big name" videographers.
When you're first starting out, you have all the smaller tour companies, hotels and mom-and-pop shops to cut your teeth on.
They need videos, and you need some experience. It's the perfect match for everyone!
After you get a few local videos under your belt, you're ready to get out there and start earning.
The complimentary travel, paychecks, even a full-time income – it's all within reach then… I know, because…
I've helped hundreds of people just like you to do the same.
"I did a video for Crazy Crab Cayman private boat charter company, in exchange for a $750 excursion to Stingray City with private guides. My husband and I took various video footage and put together a video for them. They loved it and it was an amazing time we had with the owner and marine biologist and another guide. We swam and fed and petted the stingray for about 2 hours."

– Dede Fulk
Demand for Video is HUGE
According to various marketing strategy agencies:
Viewers remember 95% of a message when they watch it in a video compared to 10% when reading it in text.
After watching a video, 64% of people are more likely to buy a product online, and…
90% of people say that seeing a video about a product is helpful in their decision process.
Businesses know they get a great return on buying these short and simple videos off you.
For them, a short video is a clever investment. For you—it's a great way to earn a fun income.
The crazy thing here is that few people realize just how easy it is to make and sell videos.
In fact, the reason most people don't start sooner is that they think it's too difficult or expensive...
Or they feel intimidated because they don't know how to start.
But, the truth is…
Now is the PERFECT Time to Get Into Earning from Videos
The work is plentiful, and the income potential is at its greatest.
It's one of the easiest incomes I know.
And let's face it, if you make the most of your time at home now to hone this skill, this opportunity to video your way around the world won't just about the income (which is pretty amazing). It's about the intangible benefits like:
The freedom to earn on your own schedule, with time for family, friends, and your own hobbies
It's an income with purpose that's fun and rewarding
The ability to travel when and where you choose
And when you're on the ground, you're no typical tourist. You have an assignment and things to do. All fun things your friends will be jealous to hear about.
But don't just take my word for it. The people I've helped along the way will tell you themselves!
A Big Adventure, and $2,000 in Perks…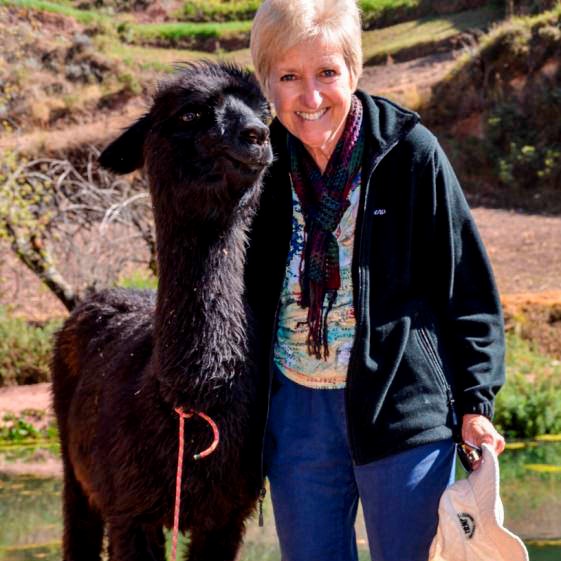 "For my last adventure, a trip to Peru, I was comped about $2,000 toward my trip because I photographed and took videos of our group doing ceremonies and visiting sacred sites in gorgeous landscapes. The outfitter featured these on her website.
Videography appeals to me because it shows a more intimate relationship between people and place than a still photograph. It is also surprisingly easy to do with a camera or iPhone. I'm doing a lot of videography now when I travel!" -- Melanie Wood
$300 to $1,000 for Clips of the Spa, the Pool…
After showing Sophie P.how to sell her videos, she told me she makes anywhere from $300 to $1,000 on each of her travel videos. She says,
"I take half a day to shoot the entire hotel, piece by piece, and make each video dedicated to a specific part of the hotel—the rooms, the spa, the pool, the tennis courts, etc. These little clips are easier to sell because they're cheaper.
They're also a great way to approach clients who might want a full video once they've seen what I can do with these little bite-sized chunks. I can make a quick $300 with just a few hours of work and hopefully convince them to buy a bigger video which is nothing more than these small ones stitched together for something more like $1,000."
Armed with a little insider know-how, you can…
Add Your Own Personal Adventure
Story to This Group
It isn't difficult. After all, the videos you're creating aren't fancy, over-the-top productions.
As you saw from those statistics before, studies have shown it's in a hotel's best interest to add videos to their website.
After all, when you're looking at a hotel online, what's the number one thing you want to look at? The rooms, right?
Do you think you could hold your camera and circle it around a hotel room?
Maybe get a moving shot of walking into the room… a quick peek into the bathroom, circle around the sleeping area and show off the view?
Sure you can! And my clients love shots like these.
Any place you've vacationed, visited, or your local neighborhood can be a money-making opportunity when it comes travel videos.
Even in crazy times like these, opportunities abound. Right now, real estate agents are looking to offer video house tours to potential buyers who can't do live in-person viewings.
Do you think you could hold your camera and walk around a show home?
I'll show you how!
And it's never too late to start.
Let me show you everything I know...
As I mentioned earlier, I make $70-$80,000 a year doing this, and still get to take a three-month vacation every year.
Today, my videos are polished, beautiful, and in-demand. But when I first started, I had no idea what I was doing. Through years of trial-and-error, I've discovered the exact techniques, secrets, and shortcuts to making videos that clients pay top-dollar for.
It's why they come back to me again and again. And it's why I can make a great living from this amazing lifestyle.
But I remember what it was like struggling through those beginning stages. I made all the classic mistakes that beginning videographers make. Not knowing what settings to use... how to set up a great shot... or where to find the best-paying clients.
Luckily for you, it's going to be a lot easier! After all, you have ME to guide you around the mistakes and straight to the easy shortcuts that lead to success.
I've boiled down everything I know into a formula that you can learn in just a few days – even if you have zero experience behind a camera.
It's called Travel Videos for Profit, and it's designed to teach you exactly what you need, without any crazy technical jargon, to get you started fast. Including:
Inside, you'll learn:
Where to sell your videos – Everything you need to create great videos is in the program, but it's the selling part that's really important. You'll learn where and how to sell travel videos, as well as videos in other markets (like real estate and nonprofits)...
How to get started – What kind of equipment you need (you can use the camera or Smartphone you already have), what kind of tripod you should buy (if you don't have one), and where to get a wireless microphone for under $30...
Examples of the short clips you need – And exactly how to put them together into a high-selling package...
The difference between amateur videos and professional ones (the kind that earn between $500 and $4,000 apiece) and the shortcuts you need to make yours stand out and sell...
Step-by-step instructions on editing your videos...
Sample letters you can model to offer up your services in exchange for complimentary travel...
And so much more.
Plus... Exclusive Insider Secrets...
Not only will you get the complete Travel Videos for Profit training program with easy tips and techniques to make your videos look professional, templates and blueprints on what to do and say on assignment… but you also get:
I'll arm you with my exclusive bonus report, Six Insider Secrets to Sell More Travel Videos (a $59 value), absolutely FREE.
I'll share with you the secrets to go from selling a video here and there for a few hundred bucks…
To generating something closer to an $80,000 a year income like I do with videos. This guide is a lot more powerful than its $59 value suggests.
You see, before I got into travel videos, I was a tourism marketing executive—the one who decided how the marketing money should be spent. That's where I got this idea to go out on my own creating and selling travel videos. I've been YOUR potential client.
I know just what you can say and do to convince tourism boards, hotels and resorts, to invest in your videos.
With this insider information, you'll have a huge advantage over everyone else in the industry.
And on top of that - our friends at International Living magazine gave us their list of travel destinations where they'd like to use video footage from, when the planes fly again…
We've compiled all this information into your second bonus: The Insider's Video Buy List from International Living (a $39 value).
This information is NOT available to the general public, and it will give you an inside advantage when it comes to creating videos that sell.
If you plan to travel again in the future, but don't know what to shoot, this guide will help you get started. You could sell your videos to International Living before anyone else even knows they're in the market for them!
And last, but not least…
A Bonus NOT Available Anywhere Else…
When you sign up here today, your Travel Videos for Profit program includes direct access to me!
That's right, I'll give you my personal email address so you can ask me any questions you have about the program, or making or selling videos, at any time.
I will also personally review your first video and provide notes and feedback when you're ready to send me a link to something you've created.
I remember how nervous I was before sending my first video to a client. Which is why I'll be waiting on standby, ready to give you constructive feedback and editing tips to make your videos look even more professional... and answering any questions you have along the way.
Rather than going through the program and not having any support or feedback, I'll be there by email when you need me, ready to answer any questions you have that pop up.
I don't do this for anyone else. The Travel Videos for Profit program is the only place to get my direct help with your videos.
Click here to get direct access to me through Travel Videos for Profit!
And if that isn't attractive enough… here's an iron-clad promise to you:
Amazing, 100% Satisfaction Offer
Most other video courses out there are either extremely complicated for people who want to make feature-length films... too basic, only covering a few techniques with no advice on selling... or they're college-level courses about cinematography.
Very few start at the beginner level and show you exactly what you need to create professional-looking video clips in just days.
And few-to-none also teach you how to sell the clips you make.
This is a very special course we've created, and if you follow it to a "T," you can potentially see thousands of dollars' worth of perks, complimentary travel, and paychecks within your first year, just as the folks above have done.
You could easily pay over $700 for a filmmaking course and still not get any details about selling your clips.
But you can order today for just $273!
I know you probably still have a few doubts as to whether you can do this.
But at the same time, I really want to push you to try because I fully believe you can find success – to the tune of thousands of dollars – with travel videos.
So, here's my 100% satisfaction guarantee.
And try it obligation-free.
Put my insider tips and advice to work for you…
See how quickly and easily you can create great videos…
And follow the selling secrets revealed in the program, and…
If you feel the solutions delivered aren't for you, simply let us know at any stage within the first year and we'll refund you every cent you've paid. No fuss. No questions asked.
That's how confident I am you can do this.
Very Few Income Opportunities Are This Fun...
with Little to No Setup Costs or Time
Unlike other opportunities, you don't have to invest a lot or wait a long time to see results. It's pretty quick and easy and you can start right there at home.
Remember: I'm not doing anything crazy or fancy.
It's not about talent or creative skill. It's about making short, 2-3 minute videos. Not Steven Spielberg productions.
The real key is in simply knowing what the industry wants and giving it to them. Something I'm happy to show you.
And in fact, if there's a skill you need most, it's the patience to sit in a café and film little video clips from your table.
It's to sit on a mountaintop and wait for a hiker to break through the clouds.
If that sounds appealing to you… If you think you have what it takes to travel the world, shooting short travel videos…
Then click the button below to get started today!
Let me help you start your exciting new travel income today!
To your fun adventures,

Tom Reissmann
Videographer and teacher
P.S. I'm happy to share my years of experience, my checklists, and blueprint for success… Everything that already works for me, I'll use to help you get that first sale.
Take a little time to pick up this one simple skill, and you could launch a whole new flexible income. One you'll have for life.