How to Turn Your Future Travels into a $5,000...$8,000... Or More-a-Month Income
And I'll "Give" You $200 in Savings to Get it Off The Ground!

Dear Reader,
Right now, travel is off the table. But that doesn't mean we can't plan ahead…
The joy of travel will return, foreign shores will beckon, and we will spread our wings once more. This time at home is a great time to prepare yourself, and discover ways that you can earn once this time passes.
For now, you can plan ahead and decide where you would you go if you were paid to be there?
Last year...
Maria traveled for almost 6 months of the year. She visited Italy, France, and Belgium… earning a nice $70,000 along the way.
Nathan went to Greece, Spain, Thailand, and Mexico… trekked Machu Pichu, and hot air ballooned over the Czech Republic.
Jane and her husband spent time exploring South America, Europe, and Asia… and were invited to stay in upscale hotels and dine out in style, on the house.
Jessica' moved to Colorado for the winter, so she could enjoy the skiing… but enjoyed trips to Jordan, Israel, and Austria for a change of scenery too.
And Paula brought in six-figures with time to visit friends, take vacations, relocate for a little while and no need to ask for vacation days.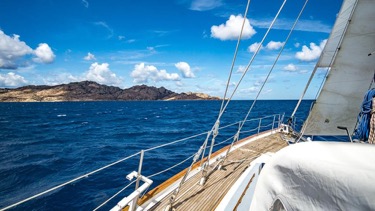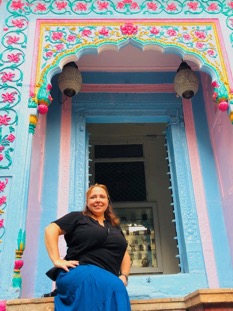 These folks did all this while earning up to $5,000… $8,000 or more a month completely on their own terms using one of our most fun get-paid-to-travel secrets.
They are not doing anything sneaky, or taking advantage of clever tax loopholes…
They are not highly paid CEOs or investors…
Nor are they cashing in big nest eggs… even though they're paid more than most dentists and they love what they do.
Instead, what they have is a proven strategy for turning what many people do as a fun hobby into a solid income.
And not just any income, but an income that comes with the freedom to manage your own schedule, work when you choose, and enjoy every minute of it.
Simply put - they all have a blog.
And, they know how to earn from it.
Blogging Hands You Perks
Like No Other Gig In The World …
If you ask these folks what attracts them to the blogger's life, they'll tell you it's not just about the money…
Paula tells me: "Sure my blog buys me things I'd still be saving for back in my old job. But the beauty about having a blog is that it also offers opportunities that you don't usually get with any other kind of 'work'… the freedom, flexibility, and fun that naturally come with being a blogger.
And, I'm doing what I love! I'm writing about topics I care about… and inspiring others."
Once you start writing a blog, every day is a new adventure... completely on your own terms.
You can write from anywhere – at any time – and you don't have to get out of your pajamas… or stir out of your hammock.
Much of the time, you can blog from anywhere in the world. But the beauty of this income stream is that it also works during times like this when travel isn't an option…
As a blogger, you'll find doors open everywhere. Once people get to know you and like reading your blog, you'll find you get VIP treatment at luxury resorts and spas… new restaurants… and all sorts of tourist attractions… all because these guys want to get a great mention on your blog.
There's no boss, and nobody else to answer to. You have your own voice and set your own schedule. Have something to say? You can share it with your readers today…
And you don't need to have years of writing experience under your belt.
All you need is to have a passion for discovering new places or experiences – and an interest in sharing your discoveries with like-minded people…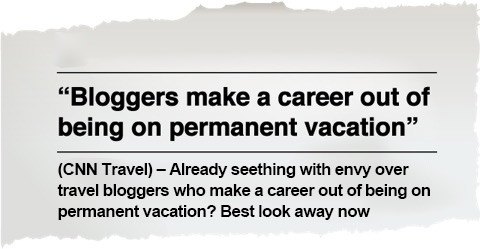 Blogging is One Of The Best Ways to Achieve the Life You Want… Whatever Your Age, Your Background, Or Your Interests…
It's hands-down one of the best ways I know to turn what you already love into a rewarding opportunity…
Whatever grabs your interest as you travel or stroll about your hometown – theater, restaurants, music, recipes, books, architecture, fitness, gardening, golf, nature (you name it!) – you can write about it on your blog.
Once you do, you'll be surprised at the amount of like-minded people out there who'll want to connect with you and live vicariously through your adventures.
Maybe like Gypsy Nesters bloggers Dave and Veronica, you've decided to take advantage of an "empty nest" and travel the world… maybe you're a pro at traveling with kids like My Little Nomads blogger David and his family… or like retiree Connie of Midwest Wanderer you're not heading overseas, but love exploring new destinations, adventures, and fun activities in your own home state…
And, when this travel ban is lifted, there's no reason you can't follow in the footsteps of bloggers like Paula, Maria, Jane, Nathan, Connie, and Richard.
Especially if you're armed with insider advice from expert bloggers already out there earning… And, you allow us take care of all the boring technical setup for you, so you can move straight to the fun part!
First, Let's Clear Up The Common Myths That Might Be Holding You Back…
Myth
#1

: Not everyone can make money
with a blog.

In fact, this one is true! Beginners often worry so much about what to write, they never figure out how to earn from what they write.

But it's also true that successful bloggers earn solid six-figure incomes. Paula, who was mentioned earlier, first saw her income top $10,000 per month in the fall of 2012, and it's remained strong ever since.

One couple I know earned over $170,000 between both their blogs. Some top bloggers make almost half a million dollars each year from their blogs.

They write great posts. But there's a little more to it than that—they also know the secrets to turning your blog into a rewarding income.

Luckily, we've managed to get Paula on board to help our readers. She's going to share the same proven, simple, insider techniques she uses, so you can apply them to your own blog.
Myth
#2

: You need to be an expert.

Not true. Blogging is a democratic process. If people like what you write about, they'll sign up to read more. And more subscribers typically means more money.

Dave and Veronica aren't expert empty nesters. They're feeling their way through it, posting as they go. Their readers are growing with them and that's great. You don't need to be an expert traveler to write about travel… or an expert gardener to write about gardening.

Ideas where readers can learn alongside you are just as popular as experts who blog about what they know.
Myth
#3

: It takes a lot of setup to get started.

Got an internet connection and about $100? If so, you have all the equipment you need to launch a blog and make regular posts to build your income.
The KEY to Blogging Success (That Can Earn You Upward of $10,000 A Month)…
According to a survey by Glassdoor.com, money-making bloggers earn between $19,000 and $79,000 a year – which is a pretty big gap… And, as I've told you, I know plenty of bloggers who are earning even more than that $79,000 a year, so the gap is really much, much greater than what most people realize.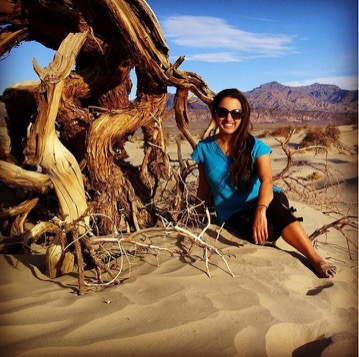 Paula Pant, who I mentioned above, is a six-figure-earning blogger, able to work whenever, and from wherever, she wants…
But it took a lot of trial and error before she got to this point.
When Paula quit her job in 2008 to travel the world, she had no idea how to grow an audience or make money from a blog… So, she spent the first two years getting everything wrong (and making zero money).
Luckily, in 2010, Paula cracked this whole blogging game… just in time to avoid returning to full-time work. She finally figured out she had to start earning from her blog, and applied herself to just that! By 2013, her blogging income had passed the six-figure mark. And, happily for Paula, it's continued at this level every year since.
Now, if you're tempted by the perks, the freedom, and the income potential of the blogger's life, you have an important choice to make…
You could, as Paula, and so many others start out doing, chug along for two years (or more) trying to figure out—through blood, sweat, and tears—how to produce a blog that will draw thousands of readers in… and earn you money…
Or you can do it the easy way…
Treat yourself to our Money-Making Travel Blogs Program and get access—right there at home from the comfort of your favorite armchair—to expert blogger Paula Pant's years of insider knowledge and easy-to-apply tricks (as well as advice from some of the best-in-the-business bloggers).
In other words, you get to skip all of the rookie mistakes and set yourself up to start making money in a matter of weeks – rather than years.
In our Money-Making Travel Blogs Program, we'll show you simple but effective marketing and promotion tricks you can use to join the "major league" of bloggers – those making six figures (and even more) a year. The same strategies our experts have used themselves.
You'll discover;
Why blogging is officially one of the best freelance careers in the world. Forbes Magazine recently ranked freelance writing (including blogging) as one of the 10 Best Freelance Careers. It's easy to see why when, as a blogger, you get to be your own boss… ditch your commute… work from anywhere in the world you want… and have the potential to earn $4,000… $6,000… even as much as $10,000 (or more) a month.
How to turn any trip, any hobby, or any experience into a profitable income stream…
What your blog could be about. If you like the idea of blogging but aren't sure what to write, you'll get plenty of inspiration from our guide 19 Blog Articles You Can Write Today—yours FREE when you respond today. From restaurants in your hometown to book reviews… photos, quotes, to your own spin on the news—there's plenty to choose from.
The secrets you need to pull in the big bucks -- $79,000 to $125,000 annually (real-world advice from a financial blogger).
Along with how-to videos and advice on…
New ways to make money from your blog…
How to get paid to review makeup, camping gear, gadgets, and more (which means more money and free stuff for you)…
The BEST social media platforms to use, plus how to use them to grow your audience…
Easy ways to get more readers…
Ideas and tips for generating a bank of blog post ideas (so you never run out of steam)…
Best practices for how often you should post and how long your posts should be…
And lots more… all broken down into easy-to-follow steps.
Blogging is one of the lowest-cost, lowest-risk ways to earn a lucrative income… all completely on your own terms. Arm yourself with our real-world advice and then - as long as you have a computer, an internet connection, a love of sharing your ideas with others, you can do this.
Here's what your fellow members have to say about their experiences with this no-boss, work-from-anywhere opportunity:
Unbeatable Perks…

"One of the most fun things about having a blog is the perks. I am courted by publicists, business owners, restaurants, museums and galleries, and receive invitations all the time to openings, fashion shows, previews of museum exhibits, and food events. What can I say? It's a hard life, but I'm just fortunate enough to be living it."

- Richard N.
Living the good life

"Thanks to our blog, I rarely need to look for work. Work comes to me. A typical gig pays between $100 and $600, depending on the article word count and the number of original photos. This year, I decided to take early retirement. Now, I only take on assignments that inspire my passion. The occasional writing project supplements my retirement income, and allows my husband and I to live a comfortable, leisurely lifestyle in Atlántida, Uruguay."

- Lisa Marie M.
Complete Freedom

"Being able to make blogging my full-time career has allowed me to travel extensively, move frequently, and operate my business in a way that works best for me. For example, right now, I am living in Breckenridge, CO, enjoying an incredible snow season, where I skied for a couple of hours this morning, then ran a couple of errands, before buckling down for work. I have the opportunity to completely dictate my schedule and location."-

- Jessica T.
When you arm yourself with all the insider knowledge we've garnered from some of the most successful bloggers out there – and packed it into Money-Making Travel Blogs–you'll have all you need to fund a life that gives you more freedom and flexibility.
Blogging Can Be Incredibly Simple (No Need to Call a Teenage Tech Wiz)…
What I love about blogging is that it's wide open to anyone to try.
The barriers to entry are low.
You don't need a degree or any kind of qualification.
There's no big, upfront investment.
No need to quit your job or travel someplace exotic (if you don't want to), you can do this from right at home.
And there's no study manual or lectures to attend to figure out how.
All you need is:
A reliable internet connection.
A computer.
A willingness to share your thoughts, ideas or experiences.
And we'll take care of the technical set up for you!
Speed Up Your Success With An Eight- Week Action Plan For Learning How to Earn $100,000 a Year…
To get you set up for success the easy, proven way, Paula worked with us to develop a two-month action plan you can follow to work your way up to making as much as six figures as a blogger… and ultimately, giving yourself the life of freedom, flexibility, and fun that you deserve.
Follow along with this practical plan, week-by-week, and you'll find you fall into a smooth writing routine. By Week 8, you'll be amazed at how far you've come, and your blog should be right on track to begin generating a nice income.
You'll also benefit from "real world" insights from bloggers who, like you, started out with no particular writing or marketing experience.
Between this action plan, and the insider advice and tips from these top bloggers, you'll be well on your way to your own success.
Skip All The Rookie Mistakes:
Tap Into The "Real World" Experience of Successful Bloggers Who've Already Walked The Walk
When you give the Money-Making Travel Blogs Program a try today, here's what you'll get…
Money-Making Travel Blogs Program: A full set of tutorials – both written and video guides – to walk you through, step-by-step, everything you need to know… and what actions to take… to develop a successful, money-making blog. (Remember, networking and promoting yourself on social media is a big part of this. If you're not already on Facebook, Twitter, etc., don't worry. We'll make it easy with step-by-step videos on how to do this—and how to use these tools effectively).
How to Make $100,000 a Year as a Blogger. Inside this bonus report specially compiled by successful blogger Paula Pant, is your two-month action plan for how you could begin making six figures. You'll also draw inspiration from three bloggers who once sat where you are now – and are all drawing six figures today.
12 Ways You Can Make Money Blogging. These are the top opportunities that successful bloggers tap into to monetize their blogs. You'll figure out the ones that make most sense to you (and how to go about using them).
19 Blog Articles You Can Write Today. After reading this, you'll never be stuck for a blog post idea. From lists to reviews to reacting to other blogs, you'll find inspiration any time you feel you're running out…
5 Tips For a Successful Travel Blog. U.S. expat in Paris, Richard Nahem—whose blogging success led to a tour business (sometimes, you never know what other opportunities lie ahead)—shares his top tips for growing your blog.
It will never be easier to get your blog up and running!
It's a stable income

"Even if I put in 0 work for a few weeks at a time, my income is stable. This means I can travel, visit my family abroad and also enjoy time with my husband. As cliché as it sounds, there is nothing more satisfying than sitting on a beach in Sardinia with a drink in your hand and checking your income for the day via your phone."

– Marie Haase
It's life changing to switch from corporate to something you enjoy

"I'm having more fun now in my 60's than ever before"

– Connie Reed
Plus, You CAN Get Started Risk-Free
If you like the sound of earning a nice $50,000 to $70,000… even six figures if you're willing to put in the time… then blogging is for you.
And if you're looking for something smart that fits into the lifestyle YOU want… then blogging is the perfect fit.
But if you're unsure about the investment it might take, here's a way I can take on all the risk of trying this program…
You can try our Money-Making Travel Blogs program today – through this special, virtually no-risk offer. And I'll add in a $200 discount to make it the lowest price we've ever charged for this newly-updated course.
And I'll add in a $200 discount to make it the lowest price we've ever charged for this newly-updated course.
The truth is, if we met in person and I flew each of these experts in to speak on stage about how to run a successful money-making blog. I could easily charge $1,697 or more for admission. Then you'd go on to earn that back in freedom, perks, income, and flexibility.
But this at-home, online program isn't anywhere near that. It's just $499 with a $200 gift that brings the total cost to just $299.
That's less than you'd pay for any other course on blogging… and you're getting so much more.
Get started today and save $200!
And if you're still not sure, don't worry because -- as with all Great Escape Publishing's programs -- your success is guaranteed or your money back.
I want you to be 100% confident you can fund a jet-set lifestyle through your own blog. For that reason, you'll have a full year to try it out. If, within one year you find that blogging isn't for you, I'll refund your full fee. No questions asked.
But you must respond TODAY to get one of only 90 places.
Up And Running With Your Own Blog In Just 60 Days
Whether blogging is something you'd like to do on the side to fund trips to the destinations of your dreams… or you want to build a blog that can completely replace your current income and give you a life of freedom, flexibility, and fun… you'll find everything you need within the pages and video tutorials – of Money-Making Travel Blogs, along with all your promised bonus guides.
Just 60 days from now, you can be armed with our proven marketing secrets, and be ready to earn your own blogging income!
Remember, your satisfaction is guaranteed. Lock it in today at the best deal.
Get started today and save $200!
Sincerely,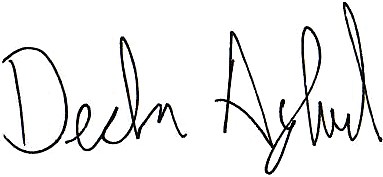 Declan Aylward
Editorial Director, Great Escape Publishing
P.S. Remember, the program comes with our 100% One-Year Money-Back Guarantee. This means you have a full year to try it out – plenty of time to get started, see results and get a taste of how much fun it is to share your travel stories with the world. If you decide travel blogging isn't for you, let us know, and we'll send you a refund. You've got nothing to lose. Plus, acting now locks in a huge $200 discount.
Get started today and save $200!