EXCLUSIVE Invitation

Here's Your "Master Key" to Learn How to Unlock a Life of Freedom and Leisure.
Your Fast-Track
to the Life you Want…
Dear Reader,
What if you could take all of your skills -- even skills you may not know you have -- and combine them into more income, more freebies, and more fun?
Here at Great Escape Publishing, we're in the business of finding the best opportunities for everyday people like you who want to break out of the norm and design exactly the life you want.
And if you're looking for the MOST income, while having the MOST fun possible, here's what to do: diversify.
Take a trip and bring home both stories AND photographs. Or bring back the contacts you need to bring a group of friends along with you next time and sell your itinerary.
It's more bang for your buck and more variety on the ground, too.
Here's what I mean…
If you like sharing and connecting with other people… Start a blog on a specific topic and monetize it, so it brings in an income while you update it here and there. Top bloggers can earn upwards of six-figures a year.
If you have a camera or phone that takes video… Here's a new one. Take short videos with your camera -- or even your phone -- and sell them to tourism agencies, hotels, local businesses, vacation rental owners, and more, for hundreds of dollars each, even as a beginner!
If you love to eat… Food writing is an active market in need of new content. Break in here and you can literally get paid to eat the best meals of your life.
If you love to shop… Try your hand at bulk shopping online… and reselling what you find to help fund your travels. You can do this from home to fund your very first trip or replace a full-time income all together. Christina Gillick started an online store as a side hustle—and within the first six months was earning more than from her day job.
If you like planning trips… Once we're all sprung from home, gather a group of friends and put together a tour to anyplace in the world you want to go. As a beginner, leading tours like this could cover the cost of your trip...and as you scale up your business you can start pocketing a few thousand per tour to as much as $10,000 per tour after a few years of learning the ropes.
If you need a massage… Even SPA writing is a niche market that you can approach. Just imagine… you could get paid to indulge in luxurious spa treatments at spas all over the world, while you're also cashing in on other great markets, like the ones above.
An Exclusive Invitation For You
You're probably wondering how you can try your hand at all of these different things. Well today I'm going to let you in on an exclusive opportunity for you to get a "master key" to our entire library of resources…
Take a peek inside…
In other words, you'll get behind the scenes access to every secret uncovered by our industry experts… and guidance from professional photographers and writers who will share with you the insights they've learned on-the-job. It'll shave years off your learning curve and help set you up for success from the start.
Your master key unlocks every single get-paid-to-travel resource in our library for the rest of your life.
This not only includes all the resources we've already published, but everything we'll ever publish in the future.
The small and private group of folks who hold these "master keys" are called Premier Pass Members.
And today I'd like to invite you to join our Premier Pass Member fold.
Taking advantage of ALL the opportunities that are right for you is what Premier Pass Membership is all about.
It's helping YOU live the exact life you want… a life with more travel in the future, more freedom, more flexibility, and more passion… and doing it in the most effective way possible.
Premier Pass Membership is your fast-track to living this new lifestyle.
Invest in Yourself This Year
If you're ready to ditch the 9-to-5 grind and finally start living the life you've dreamed of, we can help you get there by giving you access to literally EVERY ground-breaking program we offer (including our "out-of-print" programs ONLY available to Premier Pass Members).
You get our travel writing programs…
You get our photography programs…
You get our other best-selling programs on earning an income abroad or right in your own hometown…
You get our language programs…
You get all our bonus reports… brand-new power hours… launch parties... professional memberships… and a whole lot more.
Everything You Need to Fund a Life of Adventure… All in One Place
From travel writing… to photography… to leading tours… to shopping… to writing about your last spa visit… whatever you see as your favorite income stream, you're covered as a Premier Pass Member.
And perhaps the best part is that the opportunities are endless. You can start with what interests you most… and then, your lifetime access will give you plenty of time to explore additional income streams. You might find you enjoy a path you never would have otherwise thought to try!
If you're having trouble deciding where to start first (which is common, since there are so many opportunities out there!), this is also a great way to "dip your toes in" and try out a few different programs, and see what you like best. Whether you like travel writing, photography, tours, blogging, video or maybe a combination… you'll always have professional advice and support right at your fingertips.
The coming year is shaping up to be a great year for freelancers. And as a freelancer, the BEST thing you can do is diversify—pull an income from multiple sources –just like these folks have:
Your master key unlocks them all.
Here's a sneak peek inside our newly updated Point, Shoot and Profit: Turn Your Photos into Cash program—just one of the potential income streams you'll discover as a Premier Pass Member…
(Note: As a Premier Pass Member, you get early exclusive access to all our course updates! Everyone else waits longer, but you get access to it the instant it goes live on our website.)
From watching your very first video with your guide, professional photographer Bonnie Caton, you'll discover how to enjoy freedom, prestige and luxury, as you travel the world snapping photos of romantic, exotic people and locales.
Before you know it, you could be traveling the world in style—while someone else foots the bill.
You even get tons of new bonus materials to help you setup your photo business properly from the start, present yourself professionally, and ultimately potentially make more money from your new hobby.
HOW TO MAKE MORE MONEY WRITING ABOUT YOUR TRAVELS
For years, travel enthusiasts from all walks of life – accountants, stay-at-home moms, university professors, opera singers, architects, massage therapists, school teachers, and others – have relied on the secrets they've discovered in our travel writing programs to transform themselves into travel writers with no prior experience at all.
One travel writer I know was paid to take an eight-day jaunt to Ireland where she stayed in an authentic cottage.
Another to go exploring in and around Cancun and Isla Mujeres, Mexico.
And another spends his time exploring Caribbean golf courses and white sand beaches.
Imagine being able to leave the world of commuter traffic and 40-hour work weeks behind… to call your own shots… get your name in print… travel the world. You could see and do things most people only get to dream about…
Rather than paying through the nose to experience a once-a-year, rushed, week-long trip… you can take your time and explore at your leisure, getting all the best treatment for free or at a fraction of the cost, with our insider secrets.
We'll help you get started—quickly and easily—with the Lazy Man's Guide to Travel Writing.
It's just one of the dozens of travel writing resources available to you as a Premier Pass Member.
It's an easy, no-stress, way to land your byline in magazines, get paid, and gain the credibility you need to get invited on trips and handed fun perks at no cost.
Inside its pages you'll discover things like:
Why the absolute fastest way to become a travel writer doesn't involve getting on a plane – you can do it in your own backyard.
The 5 kinds of articles that are easiest to write and sell (especially if you've never written anything but emails or reports for work). They're all formulaic. And you get all the blueprints. So you can recreate your success again and again.
Three amazing "Lazy Man" techniques for spontaneously generating ideas you'll have lots of fun with and editors will snatch up.
15 quick and easy tips for making sure you've got a piece that'll sell and you haven't forgotten anything in it.
How to write once and get paid twice (or three or four times) …
And more …
Discover Even More Ways to Fund
Your Travels
As a Premier Pass Member, you get access to our Travel Videos for Profit program.
So the next time you're on vacation, you can easily switch your camera or Smartphone to "video" mode, and know how to sell those videos for income. There are a few simple (but important) tricks of the trade that will make your videos look smooth and professional—making them more likely to sell—and program creator Tom Reissmann will generously share those secrets inside the program.
Video has a nice payout too—sometimes double or even triple what you'd earn if you sold still photos alone.
About a year after attending her first video workshop, Melanie Wood landed over $2,000 worth of travel perks for a trip-of-a-lifetime to Peru in exchange for her photos and videos.
And Joe Sindorf has cracked the code for earning fourteen times as much from his video clips than he earns from his regular photos. And it doesn't require a ton of extra time either. When you already have your camera out shooting photos, you can easily learn how to press the video button and create short, saleable clips you can sell.
As a Premier Pass Member, you'll learn it all.
24/7 Access –
Anytime You Need it
No matter where you are in the world, so long as you have a computer and Internet connection, you can access the resource you need, whenever you need it.
Out taking photos of the landscape and want to know how to use the light to your best advantage?
Check out the "Simple Lighting Tricks" video presentation from the Ultimate Money-Making Photo workshop.
Whenever you need guidance, just log in, and you'll see an entire list of ALL our best-selling courses… workshop recordings… video tutorials… and everything you need to design exactly the life you want.
These Programs, Guides and Resources are Valued at More Than $14,000…
And You Get Them All!!
Just click on the program you want to start with, and presto! You're off and rolling.
PROFESSIONAL Advice From Top
Industry Experts
As I mentioned previously – all of our programs are created by experts in their fields -- folks who are not only teaching, but also SUCCESSFULLY doing what they teach.
And the great part is, many of these experts started out exactly where you are today… with no experience and no idea where to start.
But today they're living the life they previously only dreamed of. They all found a way to make it happen… and they'll show you how they did it, so you can get there faster, with fewer mishaps along the way.
This is YOUR chance to learn the secrets to success that so many of our travel writing experts… photography experts… videography experts… tour leaders… and bloggers have been using to re-shape their life.
You can't find this information on the street and it would take you years of trial-and-error to learn it for yourself.
The information you'll gain when you become a Premier Pass Member, could quite literally, change your life — change the way you experience the world. Bring a whole new dimension of fun and enjoyment to your life. And show you how to claim cash, too.
And here's something else to help…
Our Monthly Membership Programs Are Yours Too… Forever!
The lifetime value of these memberships alone is worth thousands… but when you become a Premier Pass Member this week, you'll unlock them all.
Unlimited access to membership

#1

:
ITWPA
This professional organization is called the International Travel Writers & Photographers Alliance (ITWPA) and is known as a "success accelerator" for its members.
When you're a card-carrying member of the ITWPA, you get an instant confidence boost and a membership ID badge that vouches for your status as a professional writer and photographer.
It also makes it much easier to succeed when you're not doing it all by yourself.
The group's mission is not just to help members produce more. It can also help you sell more.
Here's some of what's included with your ITWPA membership:
A twice-monthly newsletter designed to help you write better articles, shoot better photos, travel smarter, and earn more.
A subscription to the Travel Post Monthly, the group's online travel magazine, which is a great place to get a byline and get your work in front of editors looking to buy content.
Exclusive invitations and information about FAM trips – the (often) free trips travel writers are invited to take in exchange for getting their stories published in magazines and online.
Your personalized ITWPA Member ID Badge, an instant confidence boost which gives you the polish of a pro and can open doors around the world.
And much more!
Ten years' membership is valued at $2,990… but Premier Pass members enjoy unlimited membership!
And it doesn't stop there…
Unlimited access to membership

#2

:
SNAP & SELL PHOTO CLUB
As a Premier Pass Member, you'll instantly gain full access to Snap & Sell Photo Club Premium membership...
With the Snap & Sell Photo Club, you'll find out how to sell your photos through online stock photo agencies -- where you put them online and they collect income for you while you're off working, playing, sleeping, or traveling. Just upload them once, and that's it -- your work is done.
It's the perfect complement to other income streams as it requires almost no upkeep once you get it set up.
You'll learn from stock photographers Shelly Perry, Danny Warren, Andrea Gingerich, Steve Collender, Lise Gagné, Daniel Nahabedian, and more. You also get access to monthly photo reviews and get feedback from the working pros I just told you about.
A 10-year membership in the Snap & Sell Photo Club is valued at $4,680.
But as a Premier Pass Member – your membership is included for as long as you want.
And that's not all…
Unlimited access to membership

#3

:
Travel Writer's Café
This membership is my favorite "boost" for you—a friendly, supportive group where you can grow and thrive as a writer. You'll find your tribe here…
When you become a Premier Pass Member today, you'll get unlimited membership in our popular Travel Writer's Café.
The Travel Writer's Café is essentially a private "club" for up-and-coming travel writers. It's a group whose sole purpose is to get you from where you are now… to as many as 100 travel articles sold and a dozen press trips lined up within your first year.
We've built a community of editors and writers including Jen Stevens, Ian Aldrich, Tracey Minkin, Noreen Kompanik, Theresa St John, and more… all with one goal—to help you land travel writing success.
Each month we'll focus—as a group—on building up one specific travel-writing skill, until you're out there landing bylines and adventures… and until you, too, can say you've found the lifestyle you've always wanted to live.
As part of this group, you'll benefit from:
Monthly challenges designed to get you writing the kinds of travel stories that sell.
Updates on which editors are buying—and what they're looking for—so you can "work smart" to avoid wasting time and earn more bylines, faster.
A forum where you can get your questions answered, gain the confidence you need to leap over those roadblocks that typically trip people up, and make friends with like-minded folks, sharing the same journey.
Feedback and help from club members who can bring their "in-the-trenches advice and perspective" to the table and share powerful, useful insights you won't get anyplace else.
A platform where all the members can exchange story ideas and notes… a mechanism for insight, encouragement, and support that will prove invaluable!
And it's all yours FOREVER—when you become a member today.
Ten years' membership in The Travel Writer's Café is valued at $5,880… but it's yours as a Premier Pass Member, and you can enjoy the support of this group forever…
But the savings don't stop there…
Access the Private Forum for Members
As a Premier Pass Member, we'll also give you access to the exclusive online forum for members. This private forum is your place to meet other VIP members, exchange tips and advice, and share what you've learned from the complete range of GEP courses and programs.
Wondering which program you should dive into next? Here is where you can ask your peers for their recommendation.
Want to share an insight with your fellow VIP travelers? This is your forum to post and debate it.
Interested in news about upcoming products your VIP membership grants access to? We'll let you know in this private group the latest news and developments in the GEP world so you'll know first what's coming down the pipeline.
It's totally free for you as a Premier Pass member.
Premier Pass Membership is Everything You Need, All in one Place, for Life.
But This Private Sale Only Happens
Once or Maybe Twice a Year …
Of course, it's easy to show you the math…
Programs in our current resource library…(value: $6,195)
Programs not available anywhere else, but included with Premier Pass membership…(value $5,212)
Exclusive guides…(value $1,580)
New products and updates still to come…(value $5,000)
A lifetime of ITWPA Membership…(value $5,980)
A lifetime of Snap & Sell Photo Club Premium Membership…(value $4,680)
A lifetime of Travel Writer's Café Membership…(value $5,880)
A lifetime membership in our Photo Review Club…(value $3,550)
"Live" courses and creative camps you can take again and again as a Premier Pass member…(value $1,427)
Plus the $200 discount this membership grants you on our our in-person events – photography, travel writing, or blogging… your choice.
TOTAL VALUE OF RESOURCES: $36,311.42
But that's not really the full value because this is so much more than a membership…
It's the fast-track to the life you want!
"I love my Premier Pass Membership! It's such a luxury to be able to access any program I want!!! And it really helps me achieve my goals!" – Caroline Maryan
Premier Pass Membership is designed to bring you all the adventure, perks, and privileges of being a top-tier photographer, travel writer, blogger, videographer—you name it! Even if you're just getting started now.
And you can't really put a number on that.
No matter what we charge… you could make it all back with the resources you gain to travel like a VIP from here on out.
Even if we were to charge $9,997—a Premier Pass Membership would still be a steal.
But you won't pay anywhere near that today.
The investment to become a Premier Pass Member is $5,997.
That includes every single resource in our past and current library, and everything we'll ever add in the future.
As a member, it's all yours. Forever. But right now, we're making you an even better offer…
When you consider the impact this membership could have on your life—giving you the freedom and flexibility to spend your days doing something fun…say goodbye to your boring 9-to-5 job…bring in an income doing something you love…and plan travel whenever the fancy strikes…
I think you'll agree that $5,997 is a fair price.
But when you're one of the first 15 people to take me up on my special offer today, you'll pay even less.
A Customer Appreciation
Offer FOR THE FIRST 15
PEOPLE TO REPLY
You can get unlimited access to it all - a value of $36,311.42 in life changing, money-saving, get paid to travel resources for just $5,997 $3,499 today.
And you'll still be free to enjoy all the benefits of our home-study programs, exclusive memberships, books, special reports – any of our current and future products you'd like for the rest of your life.
The value of becoming a Premier Pass Member becomes incalculable when you consider what a lifetime of travel – and an income to pay for it – would be worth to you.
Plus, you'll have at your disposal all the tools you'll need to arrange complimentary travel whenever the fancy strikes.
Secure one of the remaining spots now, and you'll pay just $3,499.
There are no hidden fees and no annual fees.
Once you're in, you're in forever.
Anything new we add, you won't pay a cent extra.
And speaking of new…
Here's what's new for Premier Pass Members right now:
Social Media Made Easy – Your No Fuss Formula for Success
In this new training from social media and marketing expert Kristi Dosh, you'll learn how to use social media to your advantage as a travel writer, photographer, or blogger, even with no prior experience. She'll hand you the tools to get up and running, and get yourself in front of the right editors and photo buyers. Get ready to master the most powerful free promotion tool out there.
Point, Shoot, and Profit: Turn Your Photos into Cash
In this completely revamped version of our flagship photography course, you'll get access to everything that's working in the digital photography world today. Not only will you learn the basics of what it takes to create a great photograph, but you'll learn how to do it specifically with sales in mind. Come meet a dozen of our photography experts and discover even more ways to sell your photos.
Armchair Photography Workshop to the Faroe Islands.
We recently launched an Armchair Photography Workshop for those who'd like all the benefits of traveling with us on a big photography expedition but who may not have the physical health or travel funds to get there. It's a fun way to travel virtually to the gorgeous Faroe Islands while we wait around for travel restrictions to be lifted across the globe. Come along for a photographer's tour through one of the most breath-taking destinations on the planet (value $499).
They're all yours as a Premier Pass Member.
As we make new connections, uncover new opportunities, and create new programs, these will all be wide open to you too –now and in the future!
As a Premier Pass Member, you'll always be the first to see and get all our new programs.
And here's a sneak peek at our new programs already in the works for later this year...
For Travel Writers...
How to Craft the Perfect Query Letter. View a special master class with professional writer and editor Kyle Wagner on how to craft the perfect query letter. Learn how to ensure more of your article pitches go straight to the top of an editor's inbox, and result in a paycheck for you!
A newly updated edition of our flagship Ultimate Travel Writer's Program. Launching later this spring, you'll get the latest updates on what's working in the travel writing world and how to position yourself as the writer top editors will want to work with again and again. This update will be packed full of video trainings and new interviews with editors and other travel industry experts.
For Photographers...
Smartphone Photography for Fun and Profit. Discover how to take saleable photos using nothing more than your smartphone. The truth is, the camera technology on your phone today is light years better than ever before. The quality makes them good enough to sell! Learn the tricks and tips for doing it right.
An update on a hot trend: 360 degree photography. What's working and how to break in to this field and earn upwards of $2,800 per gig
For Travel Writers, Photographers, and Bloggers...
All new Launch Parties to get yourself up and running in a fun environment with direct access to our expert writers, photographers and bloggers. Each launch party comes with a complete starter kit of trainings and materials you can access at home even once the party is over. Others will pay to join in live, but as a Premier Pass Member, you can join all the parties at your leisure as part of your membership.
I am so pleased to have access to all of the programs online. My own university program for photography and travel writing to tap into any time I like. It's been worth every penny. Within a year of purchasing the program, I had photos accepted at the five stock agencies I submitted to and some have sold already. – Teresa Otto
It is really fabulous to have access to all programs in the resource library without further expenditures.– Beverly Hart
To become a Premier Pass member today and start getting unlimited access to any -- or all -- of our products, simply click on the link below.
(If you'd prefer to pay over time, click on the button below for more details)
But hurry—this special price may not be repeated—and, I can't keep it open long. This page comes down as soon as those 15 places are filled.
The Premier Pass Membership is a great bargain and a fantastic resource. I have been using my membership since 2010 and have benefited greatly from the hands on classes, the on-line classes and resources. I would highly recommend membership to anyone serious about travel writing and/or photography. To me it's a no-brainer. – Wayne Simpson
One of the neatest things I have done is to sign up for Great Escape Publishing's Premier Pass membership. I have access to all their programs, and every time a new program is added, it automatically appears in MyTravelPrograms, so I am updated on new ideas and theories without ever paying another cent. The motivation alone has enabled me to earn money with my stock photography and videography. And for the price I paid for lifetime access, I could have bought only 3 or 4 programs individually. Premier Pass Membership is a no brainer! – Elizabeth Coughlan
And what if you decide being a Premier Pass member isn't for you?
Become a Premier Pass Member…
Risk-Free!
We genuinely want you to take these resources and make the life of your dreams out of them. But if, for any reason, you decide this fun, exciting lifestyle isn't for you, just let us know within 30 days, and we'll issue you a full refund.
With Premier Pass Membership, you're getting each and every valuable resource we publish...lifetime memberships in the Snap & Sell Photo Club, ITWPA, The Travel Writer's Café, and Photo Review Club… plus every resource we'll create in the future.
Don't wait any longer to make this happen for yourself. Become a Premier Pass Member today by following the link below…
Yours sincerely,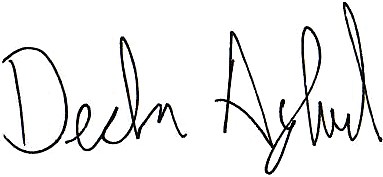 Declan Aylward
Editorial Director, Great Escape Publishing
March 2021
P.S. I only have 15 Premier Pass Membership openings available for a limited time. When they're gone, they're gone and this page comes down. But by signing up today, you'll lock in your spot and you'll get in at the current low rate for the rest of your life…