Meet your instructor: Bonnie Caton
Today I'm a professional photographer (if you must put a title on this "job" where, every day, I'm just having fun, doing what I love). But, I've never been one of those photographers who was born with a camera in their hand..
I never even had an interest in photography until after college.
Yet today people pay me to take pictures like these.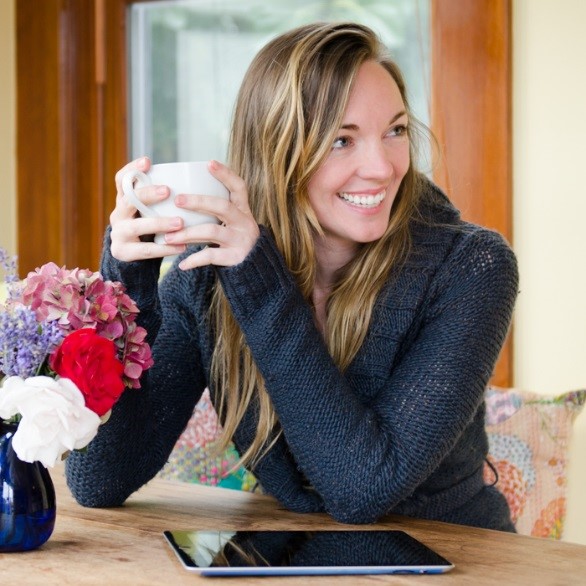 This photo on the left is a picture I took of myself to sell in an online stock agency.
It looks like I'm laughing at something or someone off to the side, but I was actually just laughing at nothing. No one's there.
And that's the funny thing about stock—you can pretty much take pictures of whatever you want and the income comes from royalties if you follow a plan.
So that's what I do now—I play with my camera, follow trends, and have fun taking pictures that make me an income.
Did I have any skills when I started? No. But once I figured out that it isn't always the prettiest pictures that sell… and that selling photos and taking photos are two different skills, a brand new world of fun and part-time income opened up for me that's incredibly rewarding.
And now, here I am... earning a nice side income from my camera, and sharing with you a behind-the-scenes look at how it all works… and how the money adds up to something you can pursue part-time or full.
So if you're stuck in a job you hate… if you're looking for a way to travel with more purpose... supplement your income... work from home… or if you're simply looking for a hobby that tops off your travel funds in the future… you're in the right place.
Your full Power Hour on how to make your first $10,000 selling simple photos is here